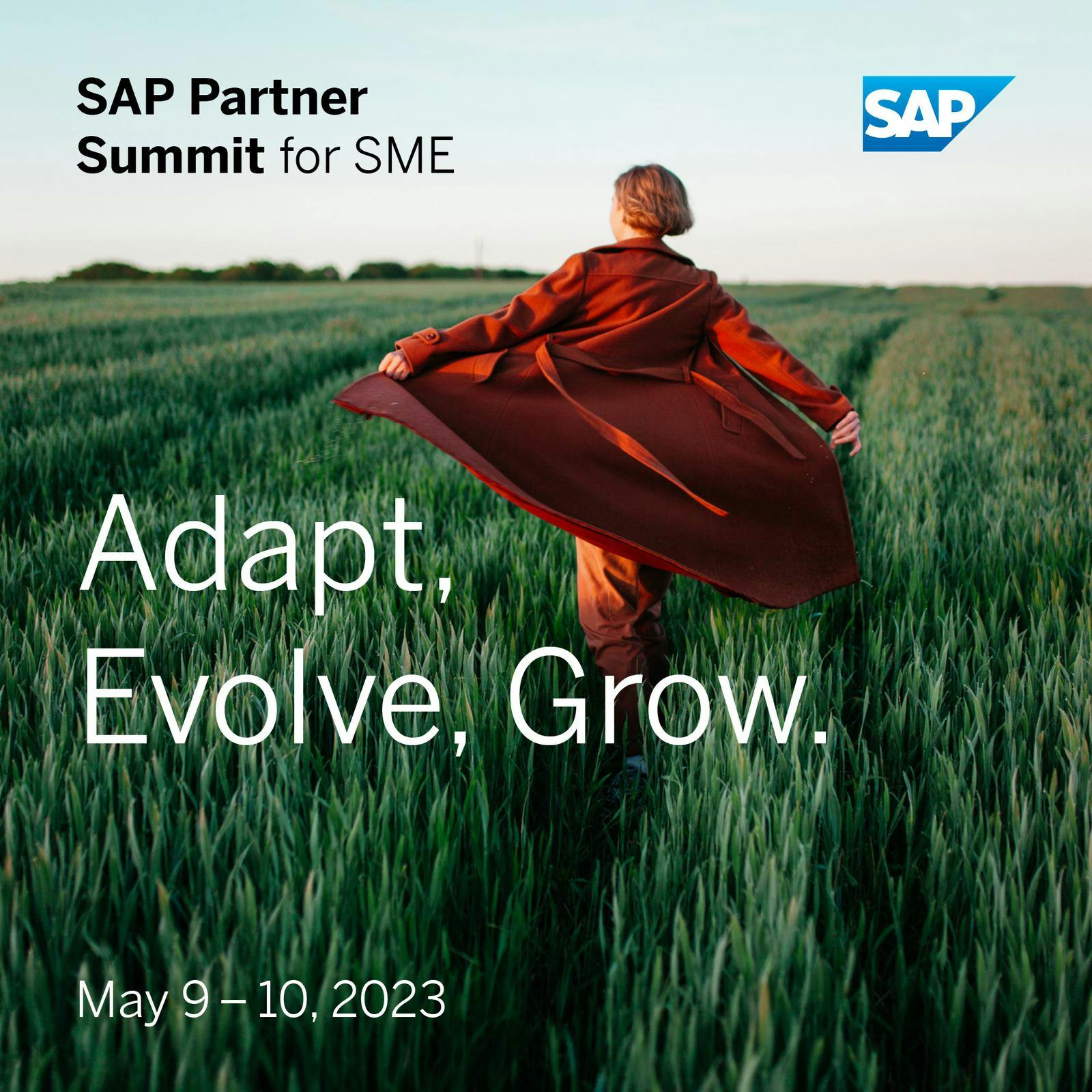 SAP Partner Summit for SME
Uncertainty is the only constant thing in today's world: climate change, inflation, supply chain disruptions, … In such context, small and midsize businesses need to permanently adapt and evolve to keep growing.
Business innovation is necessary for survival today, and SAP's vision is to help companies become intelligent and sustainable being mindful of the planet's and their own resources. This is why ERP (Enterprise Resource Planning) has never been more relevant than right now! ERP is the new center of gravity for business innovation now boosted by the speed and agility of the cloud.
Join us at the SAP Partner Summit for SME to discover what's next in our winning journey for customers.