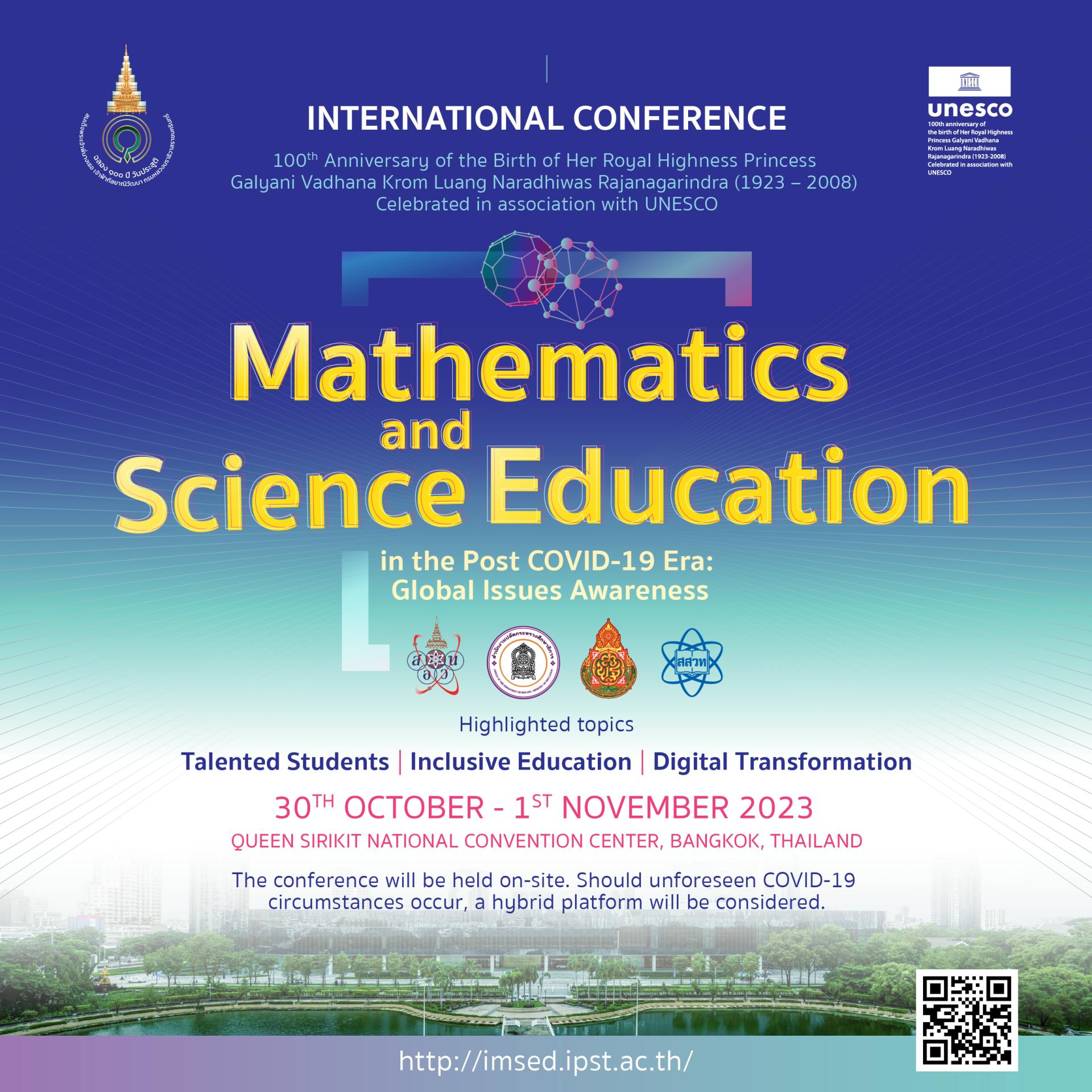 Mathematics and Science Education
UNESCO has honored Her Royal Highness Princess Galyani Vadhana Krom Luang Naradhiwas Rajanagarindra for her remarkable contributions to education, science, and culture on the occasion of her 100th birthday in 2023. The Thai government, following a cabinet resolution in January 2021, is hosting a centennial celebration for Her Royal Highness, comprising short-term, medium-term, and long-term activities involving various sectors.
As part of this celebration, leading agencies such as POSN, IPST, the Office of the Permanent Secretary- Ministry of Education, and OBEC will organize the International Conference on Mathematics and Science Education in the Post COVID-19 Era. The conference will focus on three critical themes: addressing challenges faced by talented students, promoting inclusive education, and exploring the digital transformation brought about by the pandemic.
The COVID-19 pandemic has disrupted education worldwide since 2020, forcing the adoption of various online learning methods. However, these methods have their shortcomings, impacting students' efficiency and practical skills. The conference will delve into these issues, seeking solutions and examining the pandemic's enduring effects on education systems.
Events you might be interested in