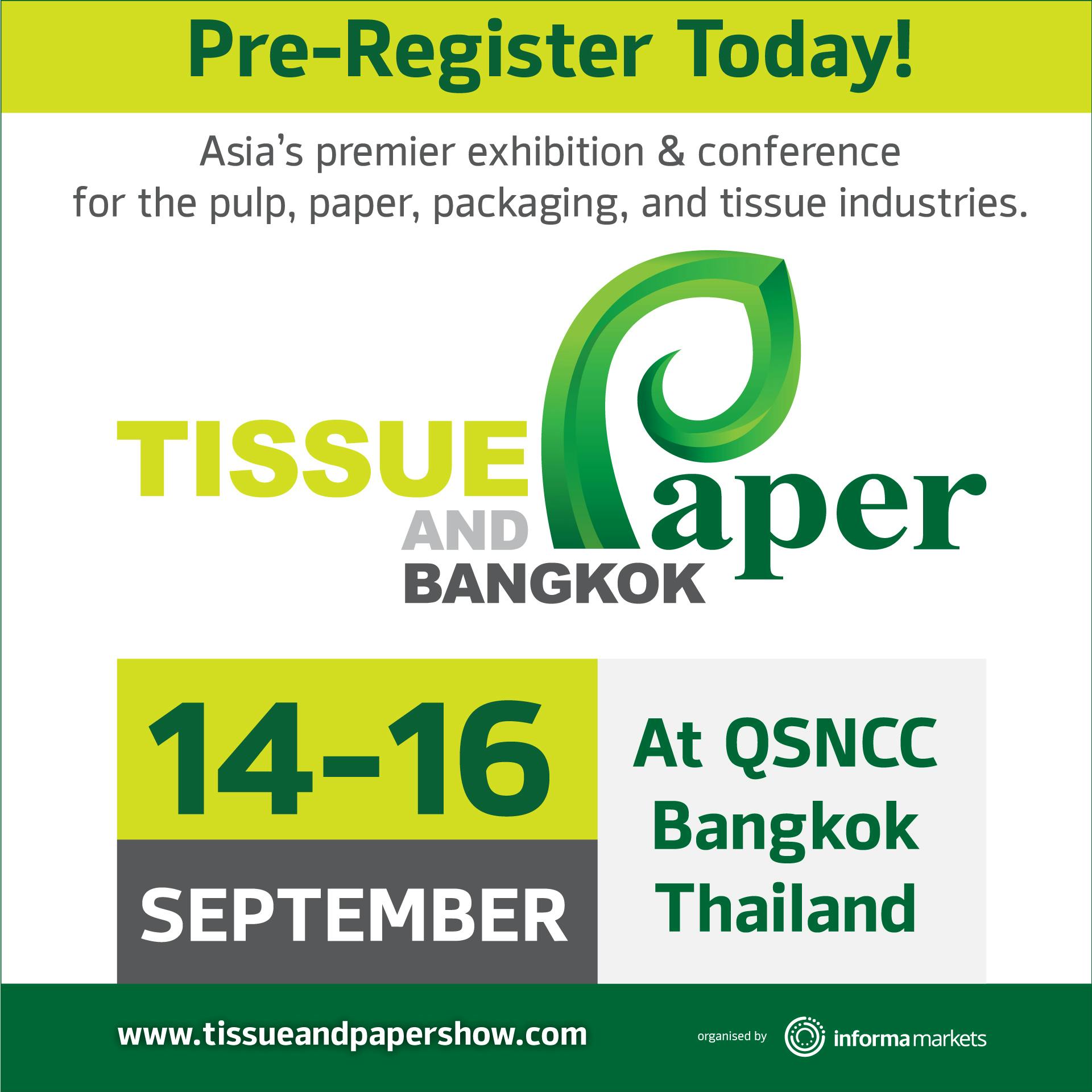 Tissue & Paper Bangkok 2022
Join us to explore opportunities from the sector of the Pulp, Paper, Tissue, Packaging and related industries.
Tissue & Paper Bangkok 2022 ready to return to market in this September with product expansion, digital implementation, and introduction of variety sustainable approach in its event and industry.
Tissue & Paper Bangkok sets an ambitious but realistic goal to provide every stakeholder in the related industries with game-changing insights, knowledge, connections and fresh business opportunities in the region. Tissue & Paper Bangkok confirmed its event today on 14-16 September 2022 at QSNCC hall, Bangkok Thailand, under the theme of "Building a Community for Sustainable and Resilient Growth" will demonstrate the advanced, innovative technology and solution in paper, pulp, packaging and tissue which covered under varieties of vertical markets.