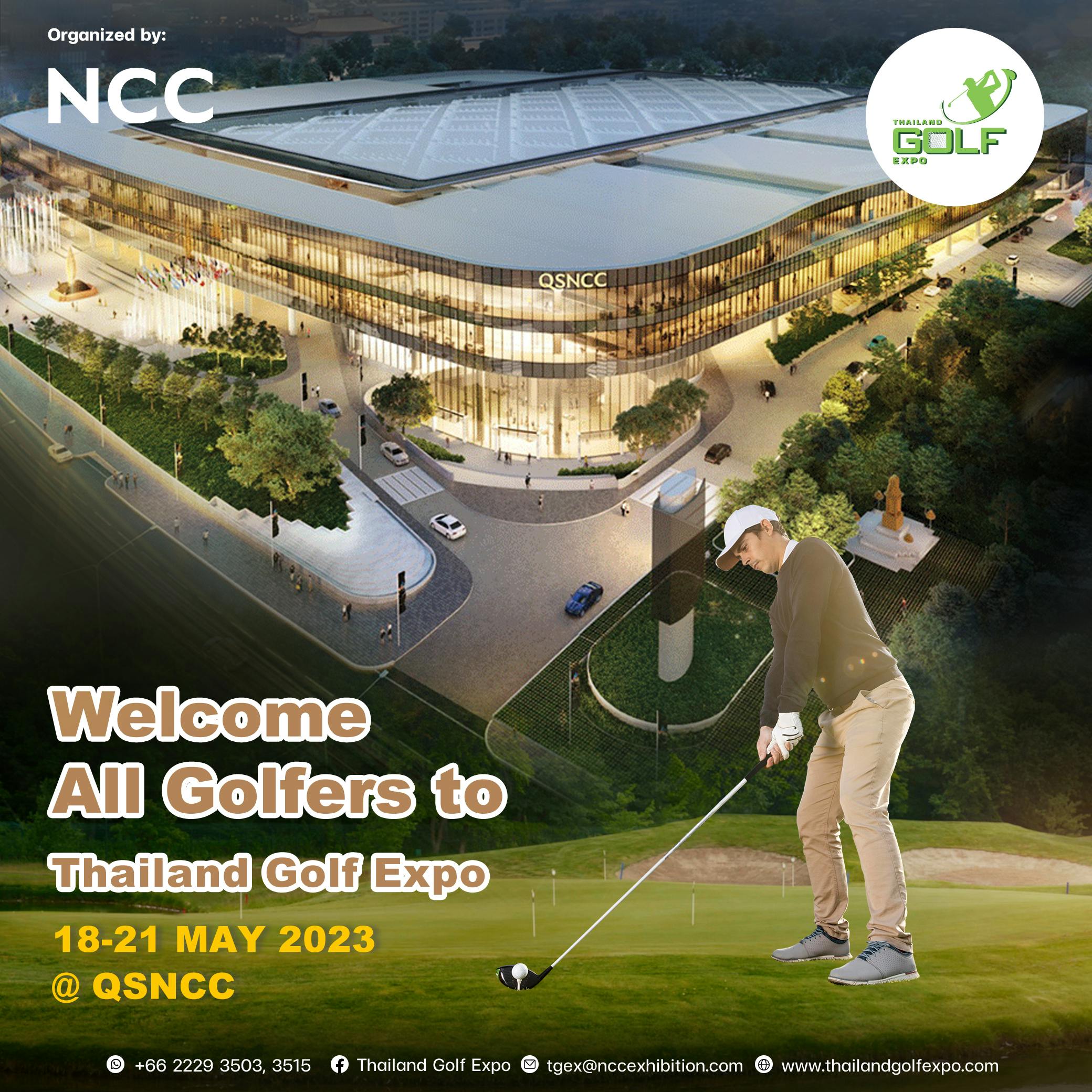 THAILAND GOLF EXPO 2023
The most comprehensive range of golf destinations, products and services.
Golf is still popular among many groups of peoples from businessmen, families to golfers from many countries coming to Thailand which is home to magnificent golf courses, providing premium services and reasonable costs. Therefore, the golf courses and related businesses in Thailand have continuously progressed, especially at Thailand Golf Expo, the full-fledged exhibition of products and services of golfing tourism organized by N.C.C. Exhibition Organizer Co.,Ltd. since 2009.
Thailand Golf Expo has a tendency to grow about 10%, pushing forward the biggest exhibition of products and services of golf course business in Southeast Asia to serve the popularity of golf sport among Thai and overseas golfers at all ages. At the event, you will meet many green fee packages, golf courses from renowned brands of golf equipment and supplementary, new technology of golfing including many interesting activities.
Opening dates and times
Date: 18-21 May 2023
Time 11:00-20:00 hrs.
Location: Exhibition Hall 6-7, Level LG