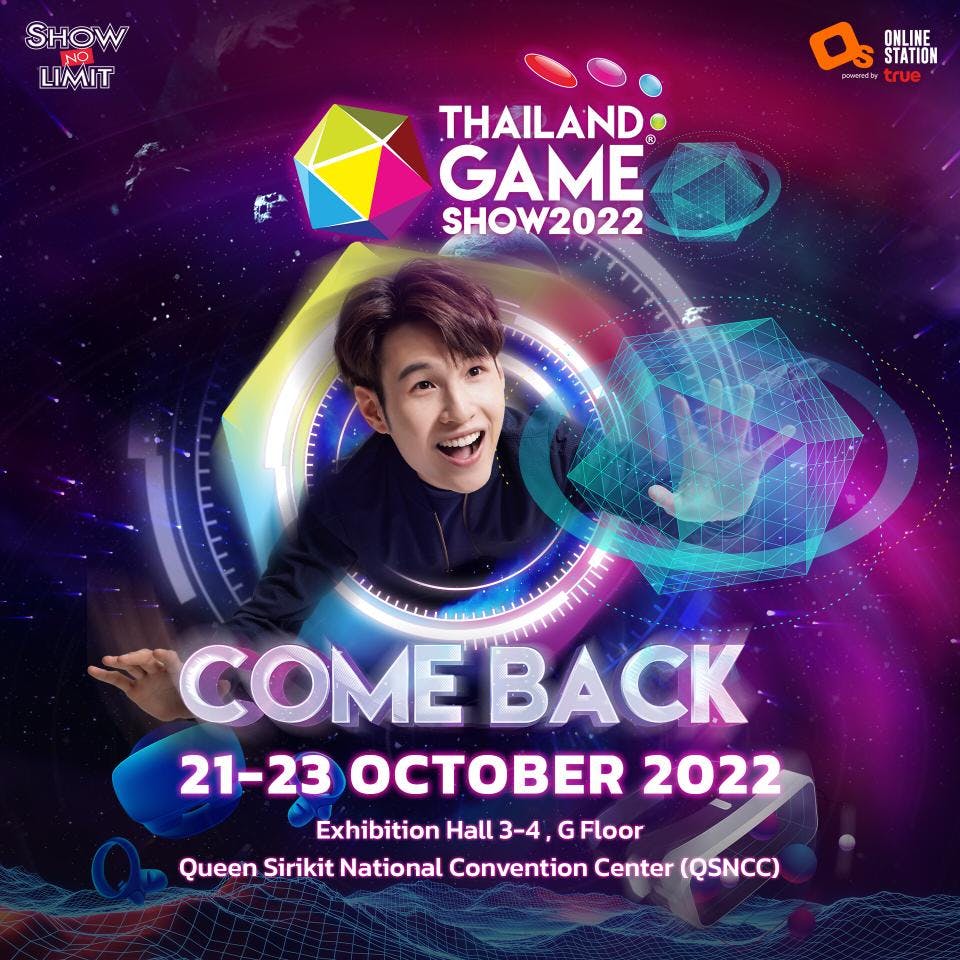 Thailand Game Show 2022 : Come Back
Thailand Game Show (TGS) 2022, the biggest game fair in Asean, will provide two new zones for non-fungible tokens (NFTs) and the metaverse, in a bid to capture the surging popularity of these digital realms and create new business opportunities for game-related enterprises. 
Attendees will be met by a plethora of new games, gaming gear, information technology items, and, of course, cosplayers. The customary TGS Cosplay Contest will be held at the event as well
Thailand Game Show 2022 is a three-day gaming exhibition not to be missed.