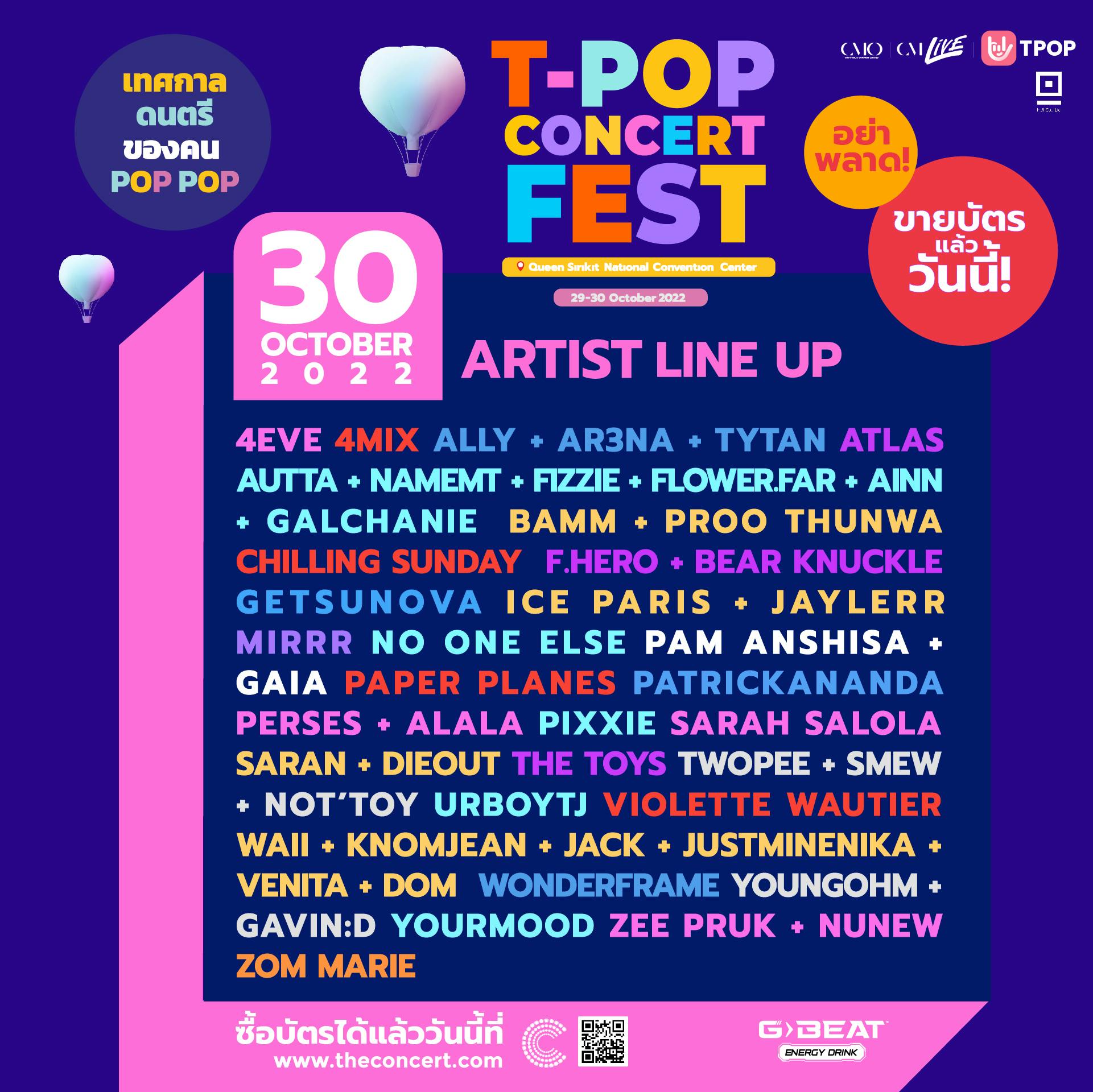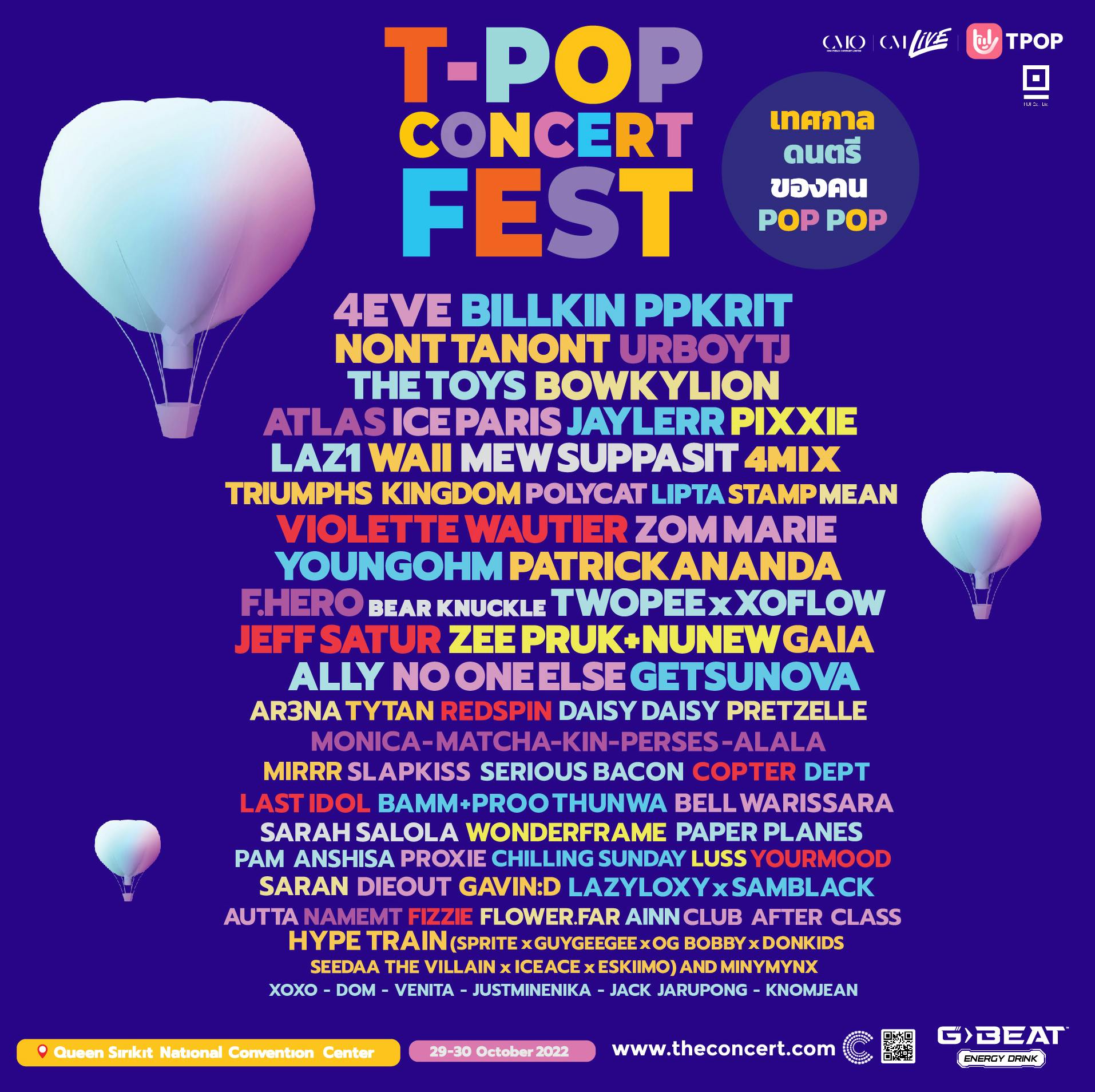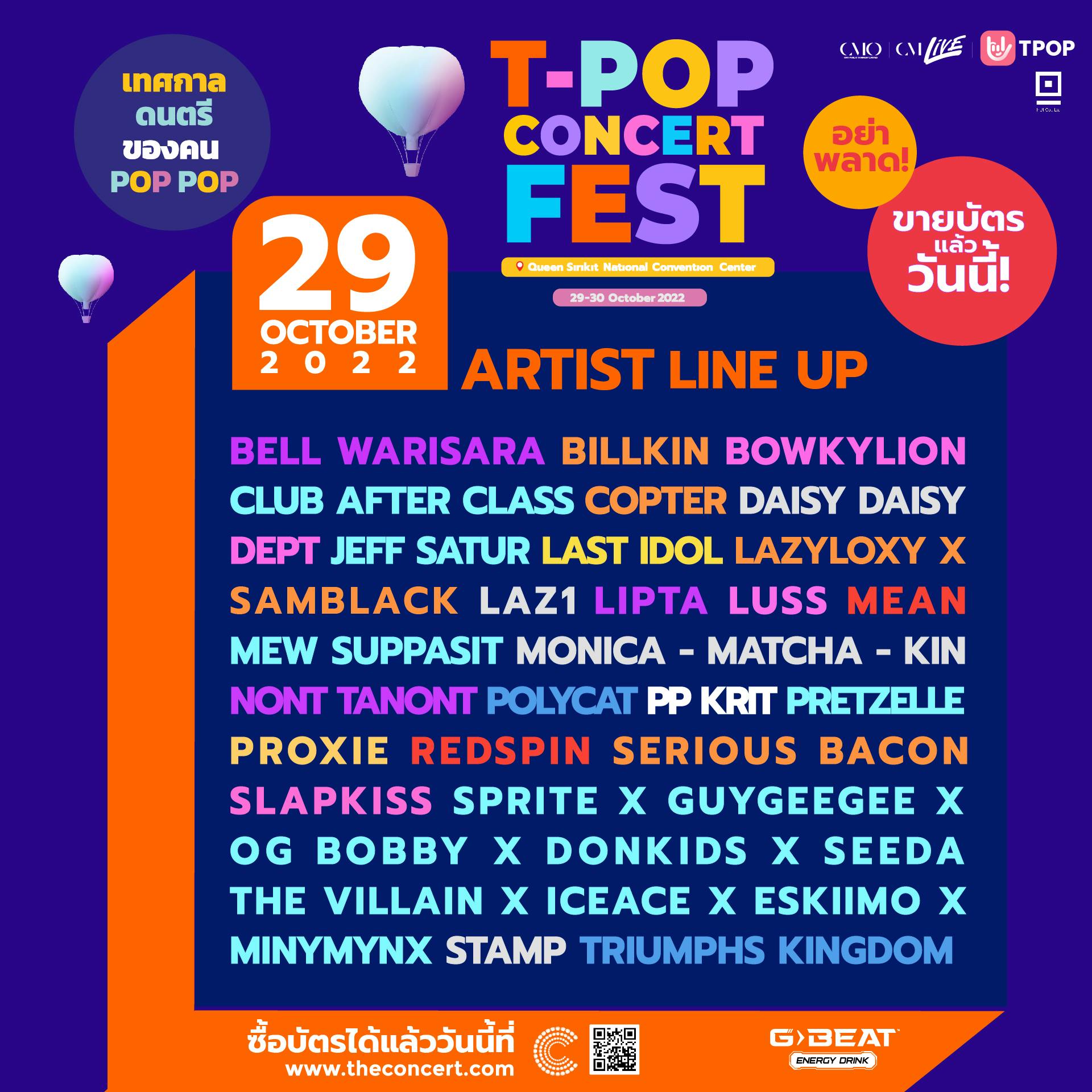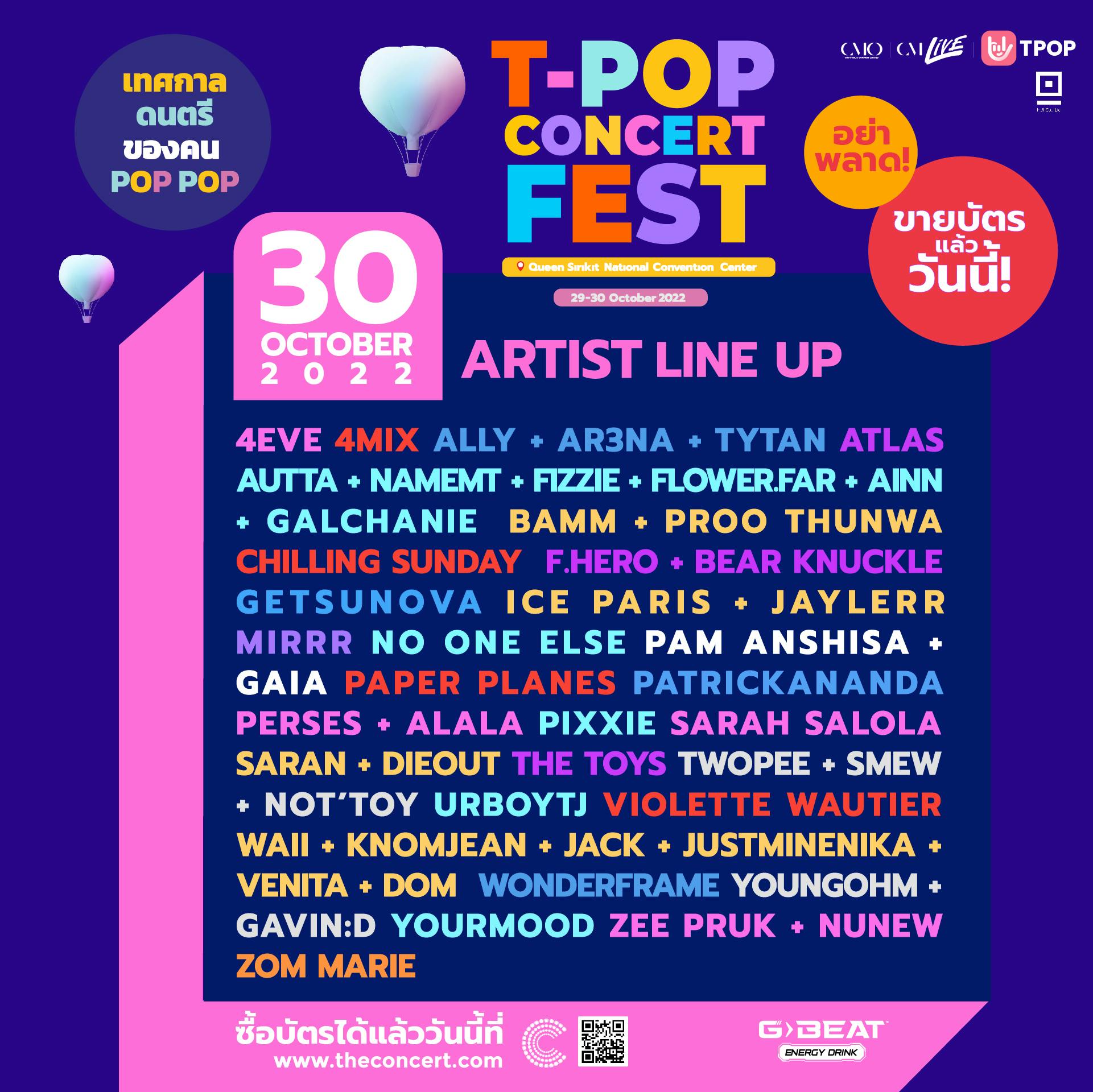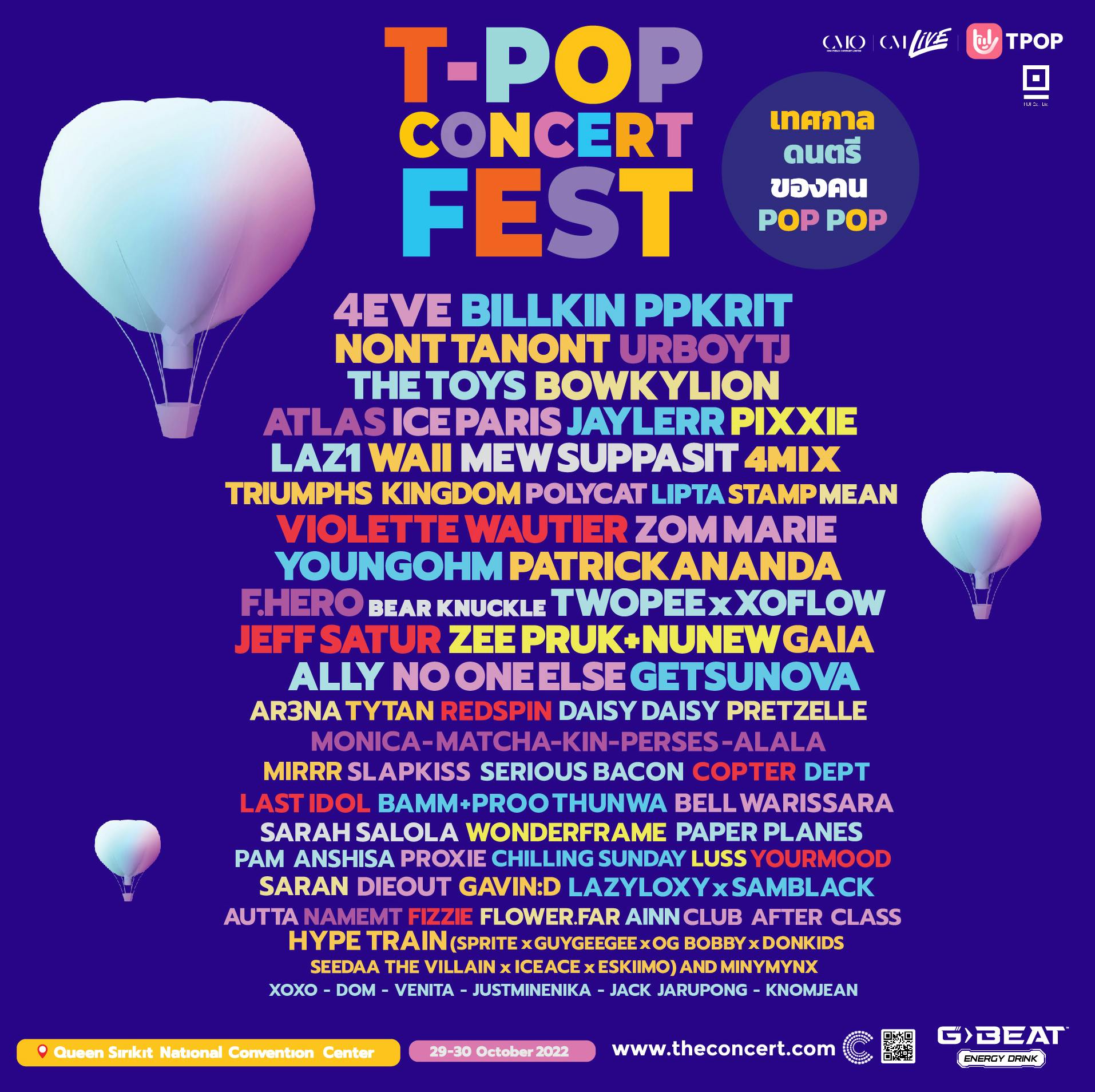 T-POP Concert Fest
A large T-POP music festival in the heart of Bangkok.
2 Days 3 Stages 4 Halls (All are connected) More than 50 artists in 40,000 square meter. Easy to travel, clean toilets, good air flow and no need to be worried for raining or traffic jam. (MRT QSNCC Station)

Full scale of production for Stage, Light and Sound. Together with photo and artist booths.

Let's make a PHENOMENONT of T-POP Together!