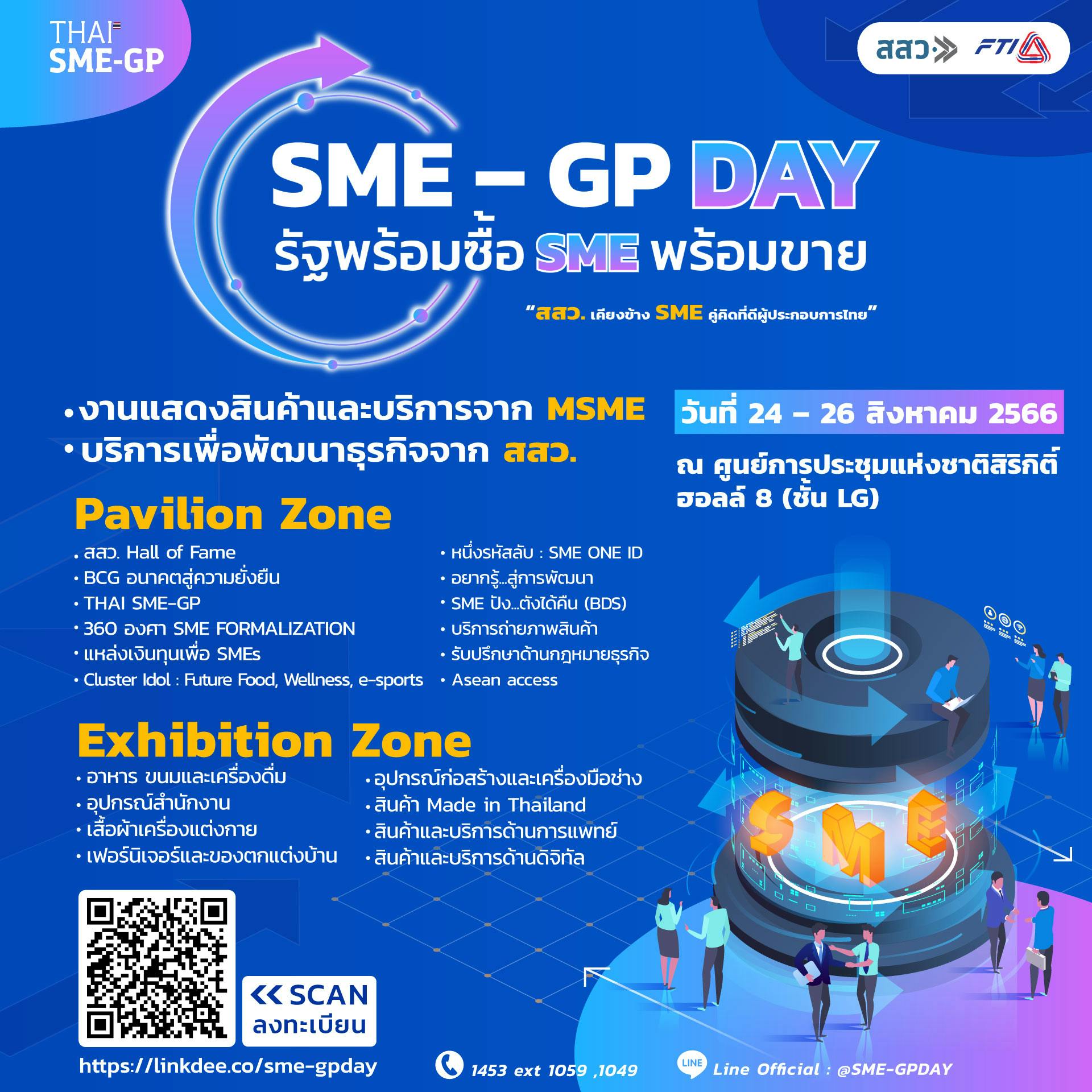 SME-GP DAY: Government Ready to Buy, SME Ready to Sell
Office of Small and Medium Enterprise Promotion (OSMEP) is organizing a grand exhibition of SME products, the largest of its kind in the country.
You will have the opportunity to explore the exhibition of SME products from all over the country.
Experience the zone showcasing and exhibiting SME products
Food, snacks, and beverages
Office equipment
Clothing and fashion accessories
Furniture and home decor
Construction equipment and tools
Medical products and services
Digital products and services
There will also be informative activities on stage throughout the 3 days, covering marketing, finance, feng shui, and services for SMEs.
Highlight Get to know the comprehensive services for SMEs provided by OSMEP, along with financial services from leading financial institutions.
Register now to receive complimentary souvenirs.
Enjoy free popcorn and candyfloss during the event.
Register today at https://linkdee.co/sme-gpday.
Events you might be interested in