Back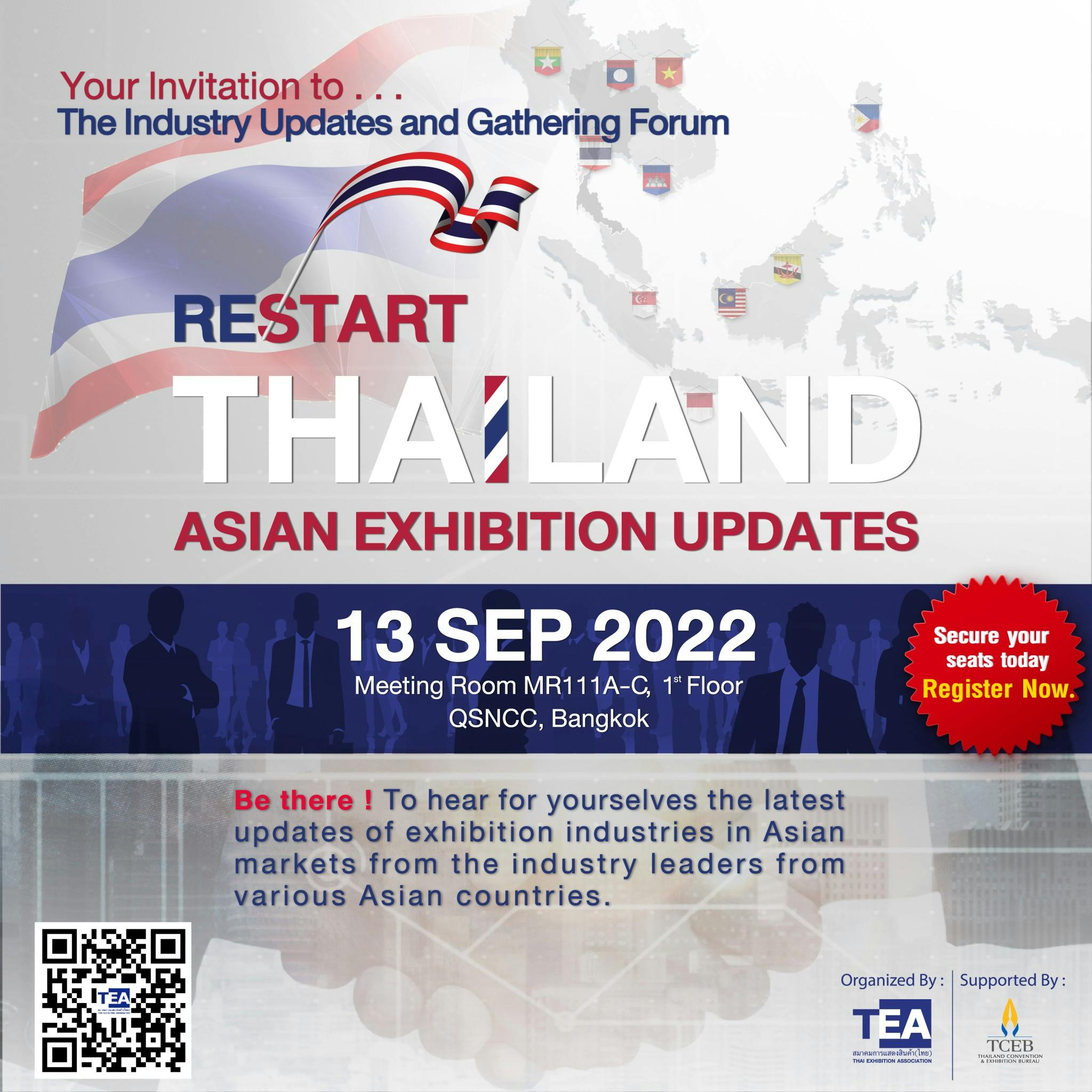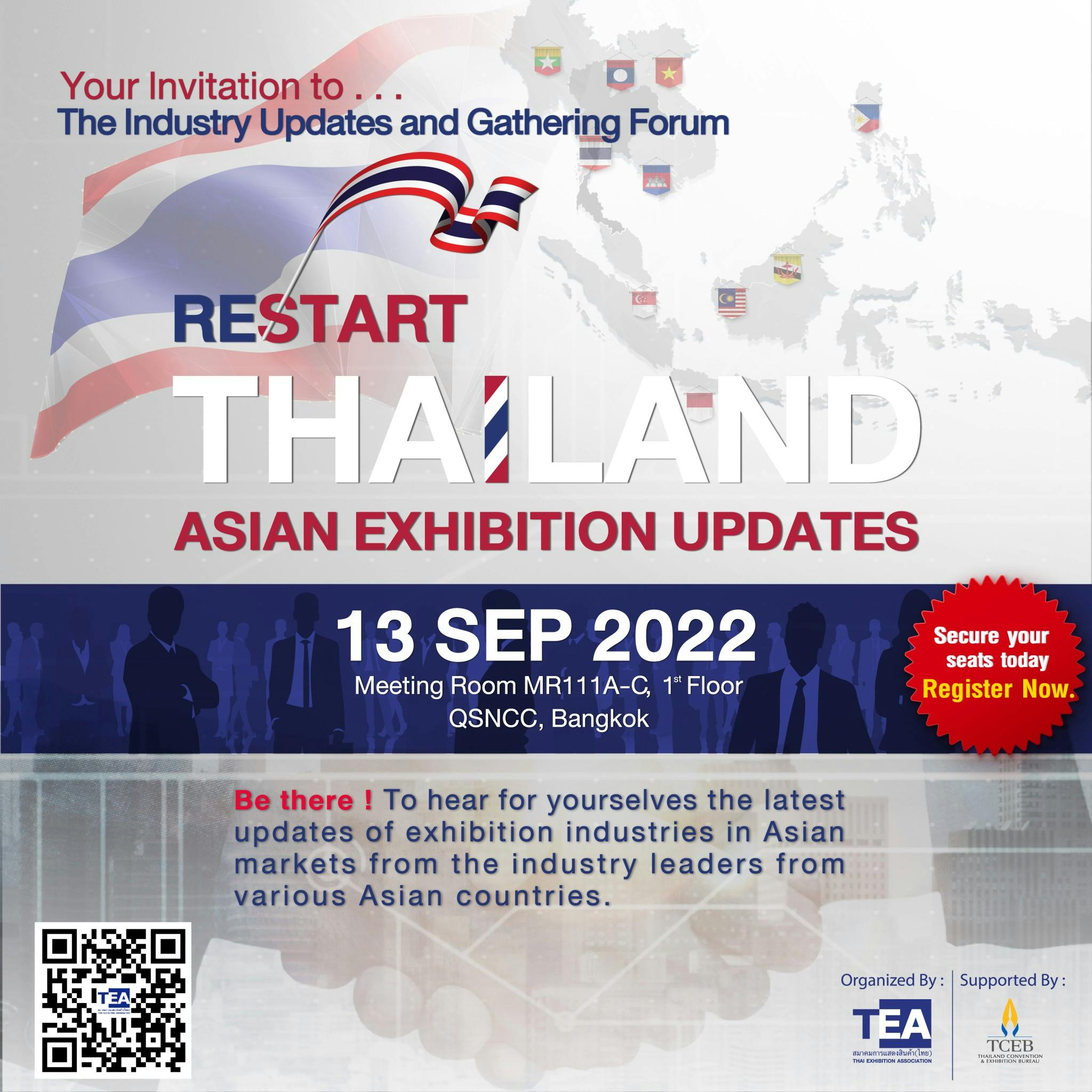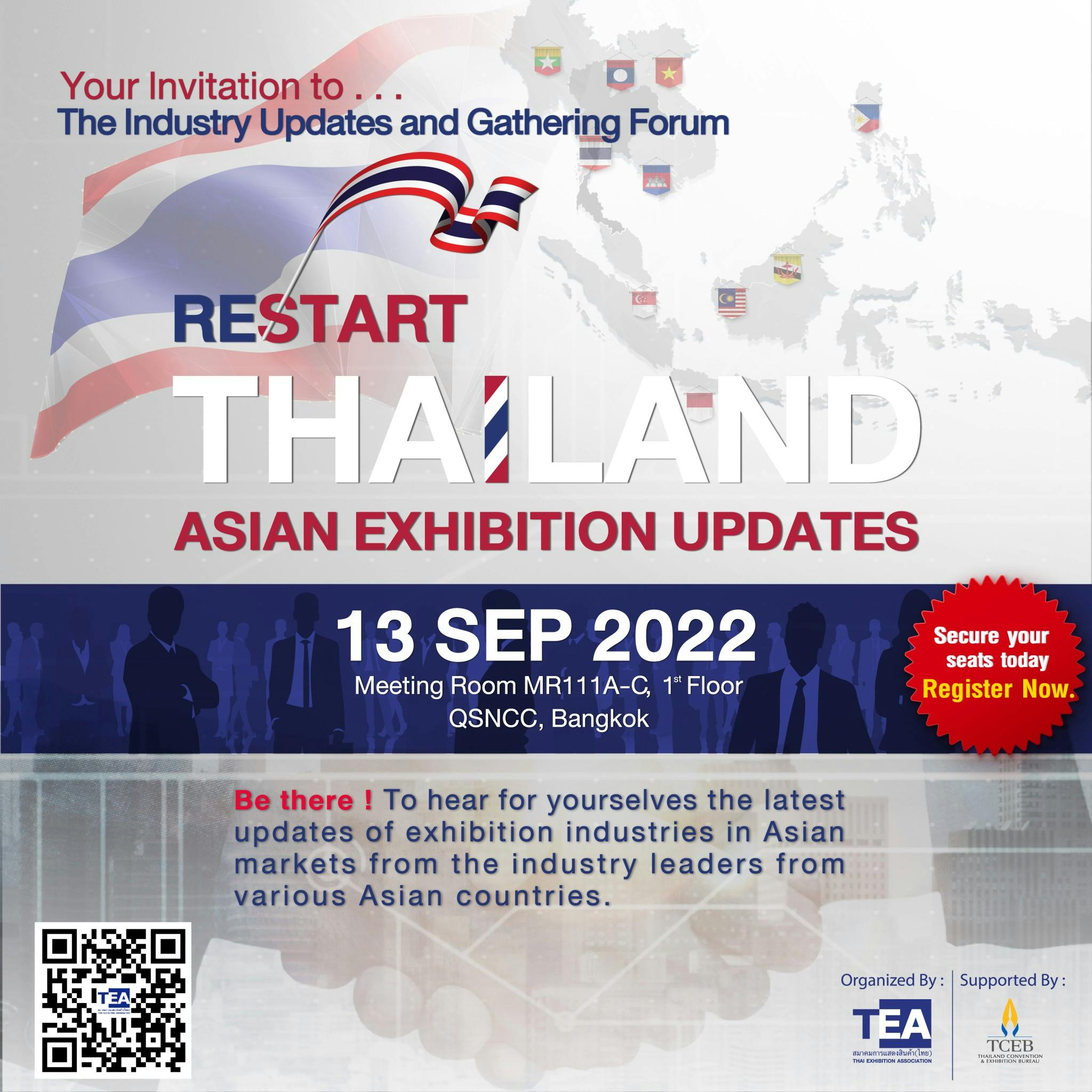 Restart Thailand: Asian Exhibition Updates
Meeting Room 111 A, B, C, Level 1
https://web.facebook.com/thaitradeshow
The forum is designed to be platform for Asian and international organizations in Thailand as well as Thai exhibition professionals to mingle and get first hands information update by the speakers from this region.
This will be a strong foundation for industry and business enterprises to networking and create tighter business partners not only in Thailand but internationally.
Events you might be interested in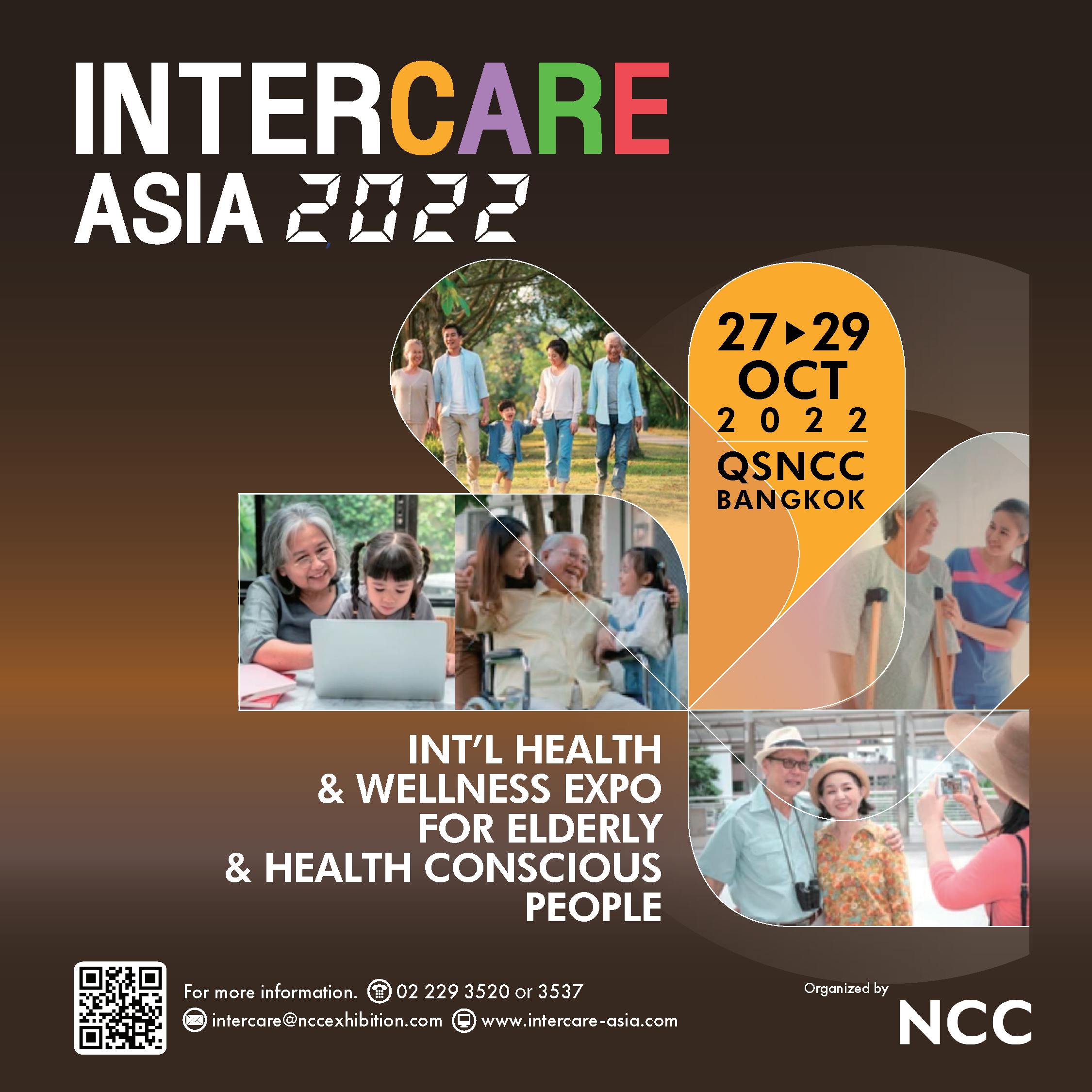 Hall 6
0 is interested
InterCare Asia 2022 is the international health expo for homecare and wellness. 
360° of senior life will be collected in the expo grouping into 5 zones: Home Care, Rehabilitation, Medical Tourism, Services and Nutritional Food along with seminar, workshop from guru throughout Asian.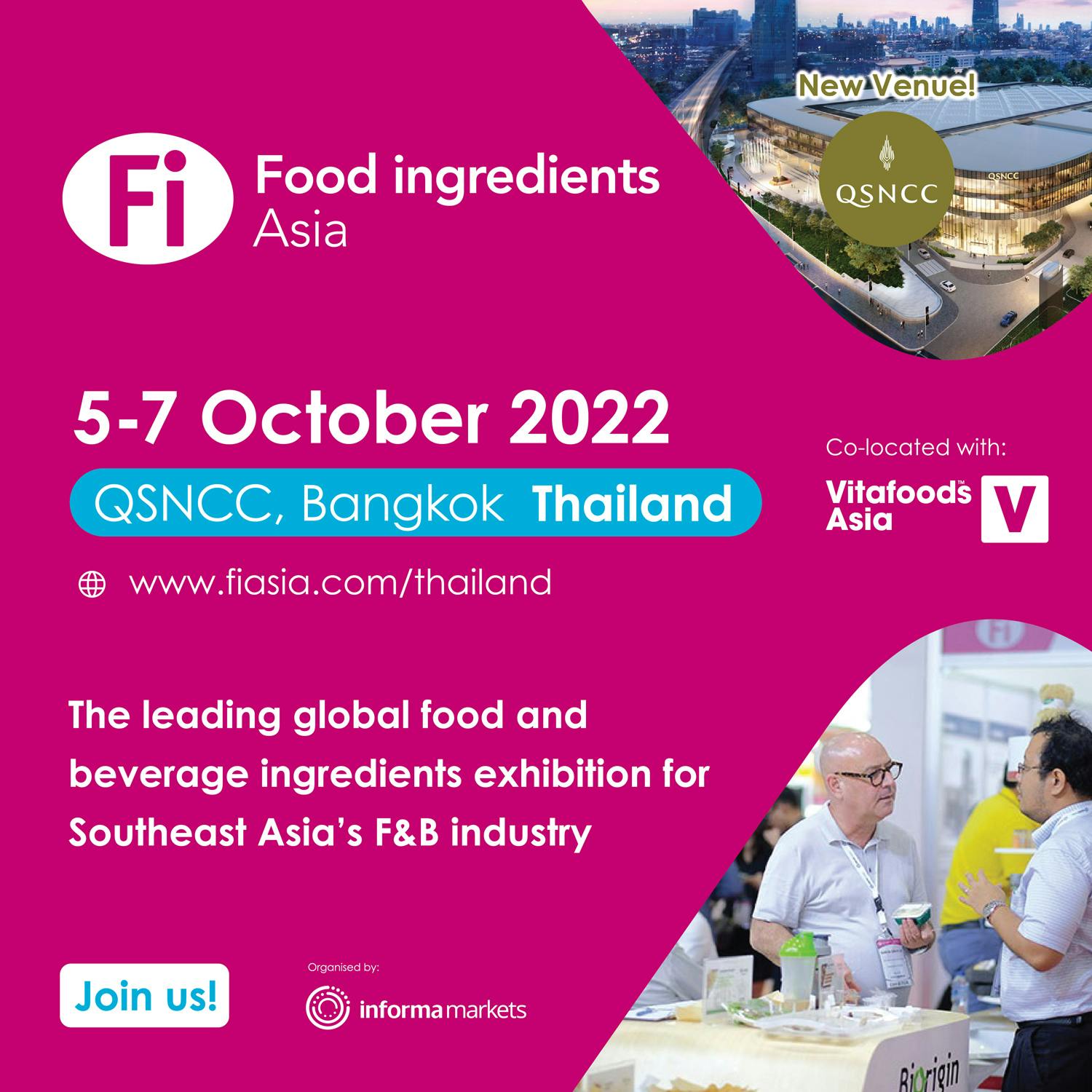 Exhibition Hall 1-3
0 is interested
Bigger and better: Fi Asia, the largest gathering of F&B ingredients suppliers in the ASEAN market, is back for 2022 and is co-located with Vitafoods Asia
The upcoming 25th edition of Fi Asia in October with Vitafoods Asia is set to attract quality audiences of over 21,000 F&B professionals, many of whom have buying and specifying power. More than 600 leading exhibitors from around the world will showcase their innovative ingredients, formulations, and applications. Event content and talks for Fi Asia and Vitafoods Asia will cover the latest health and wellness trends in the region, as well as regulatory changes and scientific advances. Leading firms including Innova, Mintel, Frost & Sullivan, Future Market Insights, ALCIMED and FMCG Gurus, will also provide market innovation updates at the events.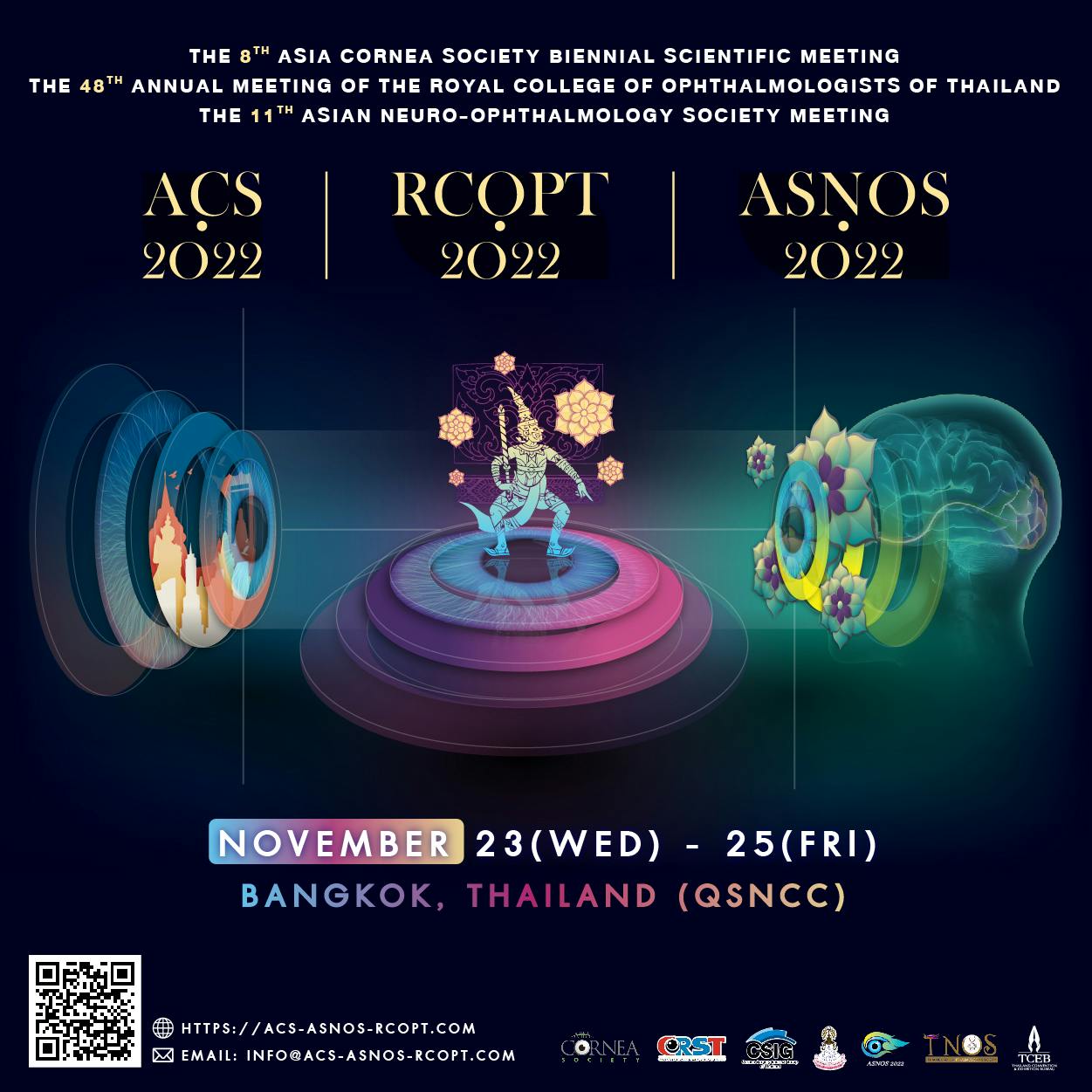 Ballroom 1-4, Plenary Hall 1-4, Meeting Room
0 is interested
The 8th Asia Cornea Society Biennial Scientific Meeting in conjunction with the 48th Annual Meeting of The Royal College of Ophthalmologists of Thailand and the 11th Asian Neuro-Ophthalmology Society Meeting.
The Asia Cornea Society (ACS) through the Cornea and Refractive Surgery Society of Thailand (CRST) and in coordination and collaboration with the Royal College of Ophthalmologists of Thailand (RCOPT) and Asian Neuro-Ophthalmology Society (ASNOS) are organizing a 3-day the 8th Asia Cornea Society Biennial Scientific Meeting (ACS 2022) in conjunction with the 48th RCOPT and the 11th ASNOS Scientific Conferences in Bangkok, Thailand on 23-25 November 2022.
The conference aims to deliver a successful conference both in terms of the quality and richness of the planned events, and the number and diversity of participants. Over 2,300 participants including cornea specialists, neuro-ophthalmologists, general ophthalmologists, other subspecialists, ophthalmology residents/fellows, optometrists, researchers, nurses, technicians, and other medical personnel are expected to attend the conference.