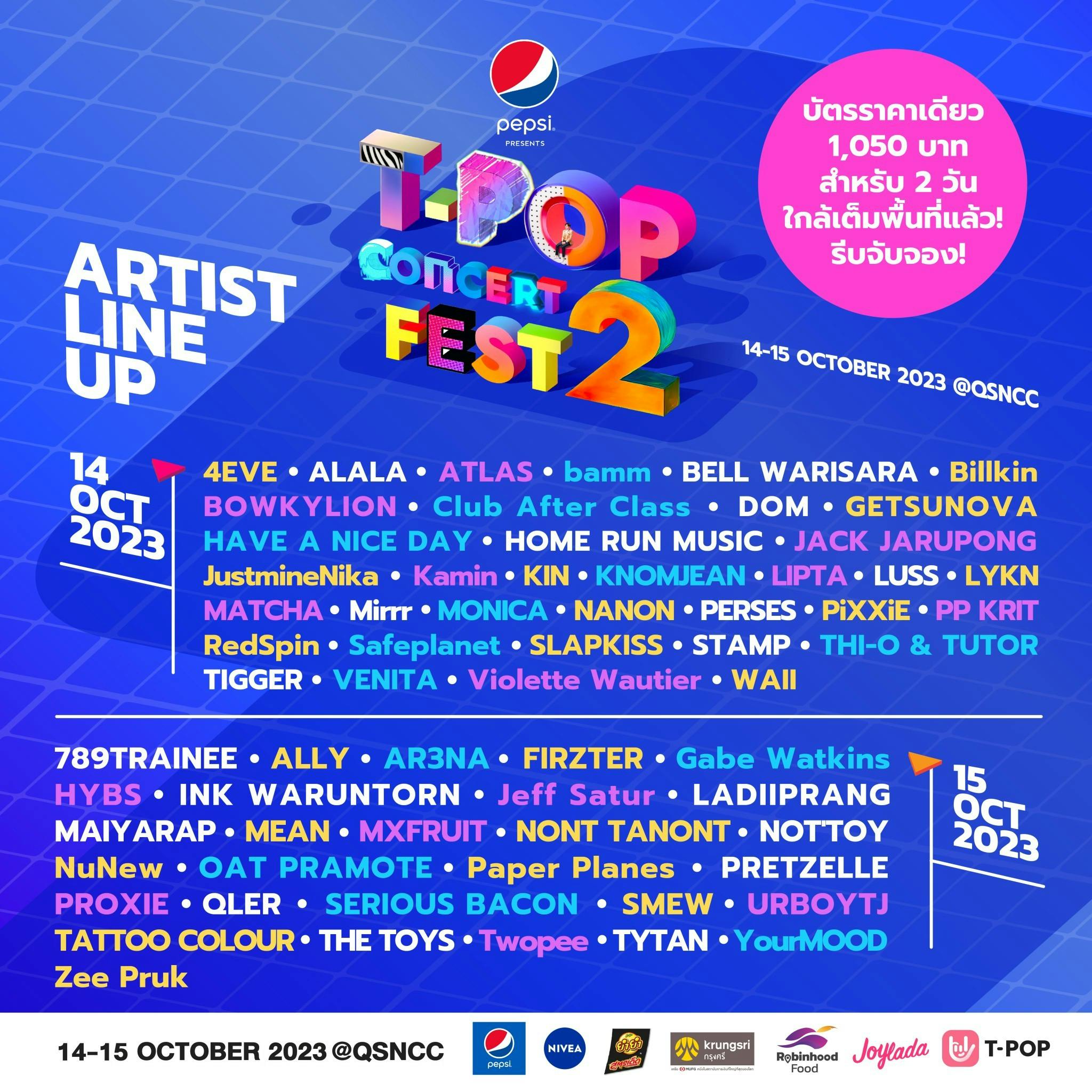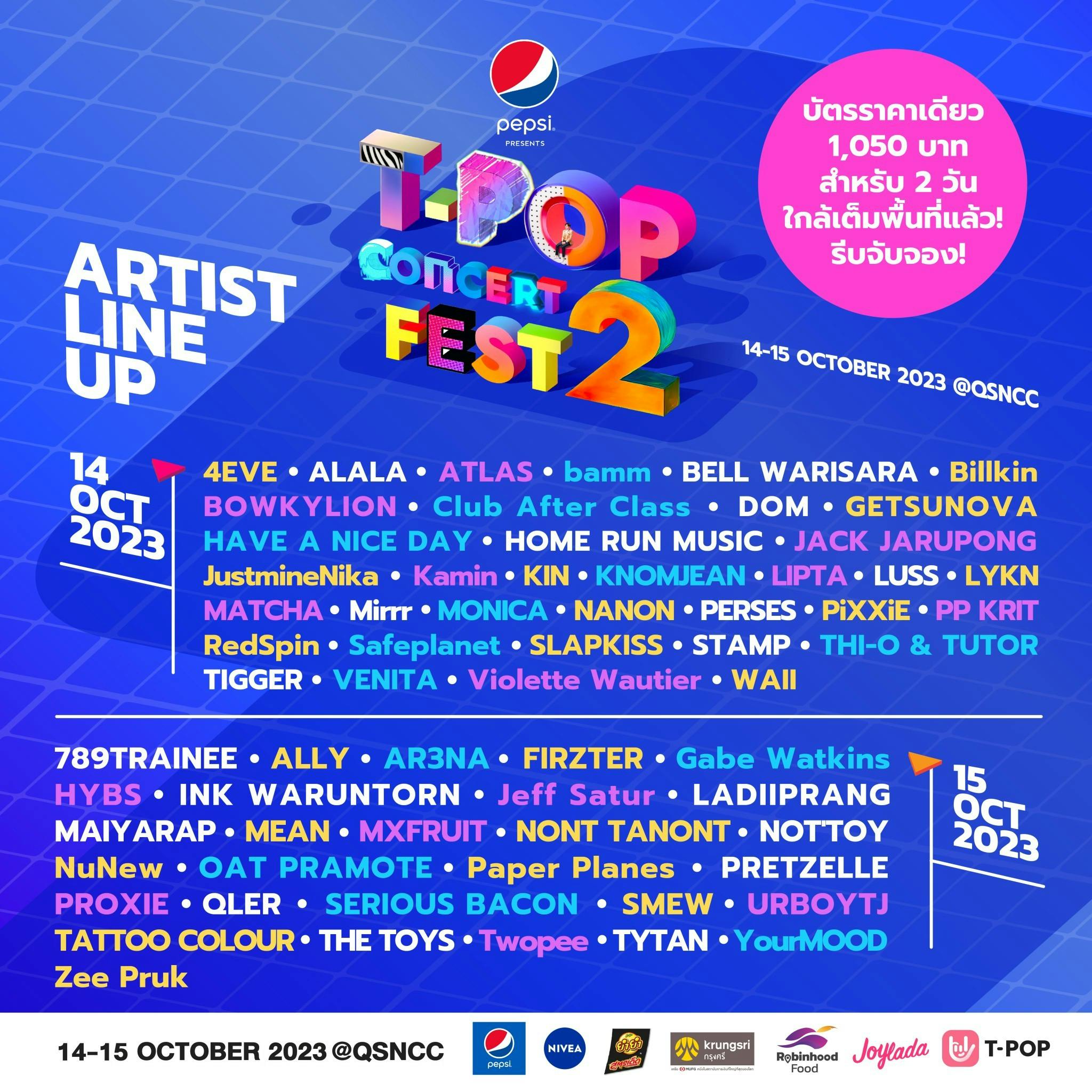 PEPSI Presents T-POP Concert Fest 2
The Ultimate POP Music Festival is back ! Most convenient, most comfortable and most worthwhile at a price of 1,050 Baht for both days.
PEPSI presents TPOP concert fest 2 Meet our beloved artists such as NONT TANONT, PP Krit, Billkin, Bowkylion, Ink Waruntorn, Jeff Satur, Paper Planes, 4EVE, ATLAS, Zee Pruk, NuNew, HYBE, PROXIE, PiXXiE, 789 trainee and more.
Tickets can be reserved now on the TPOP Application, https://tpopapp.page.link/JxVX