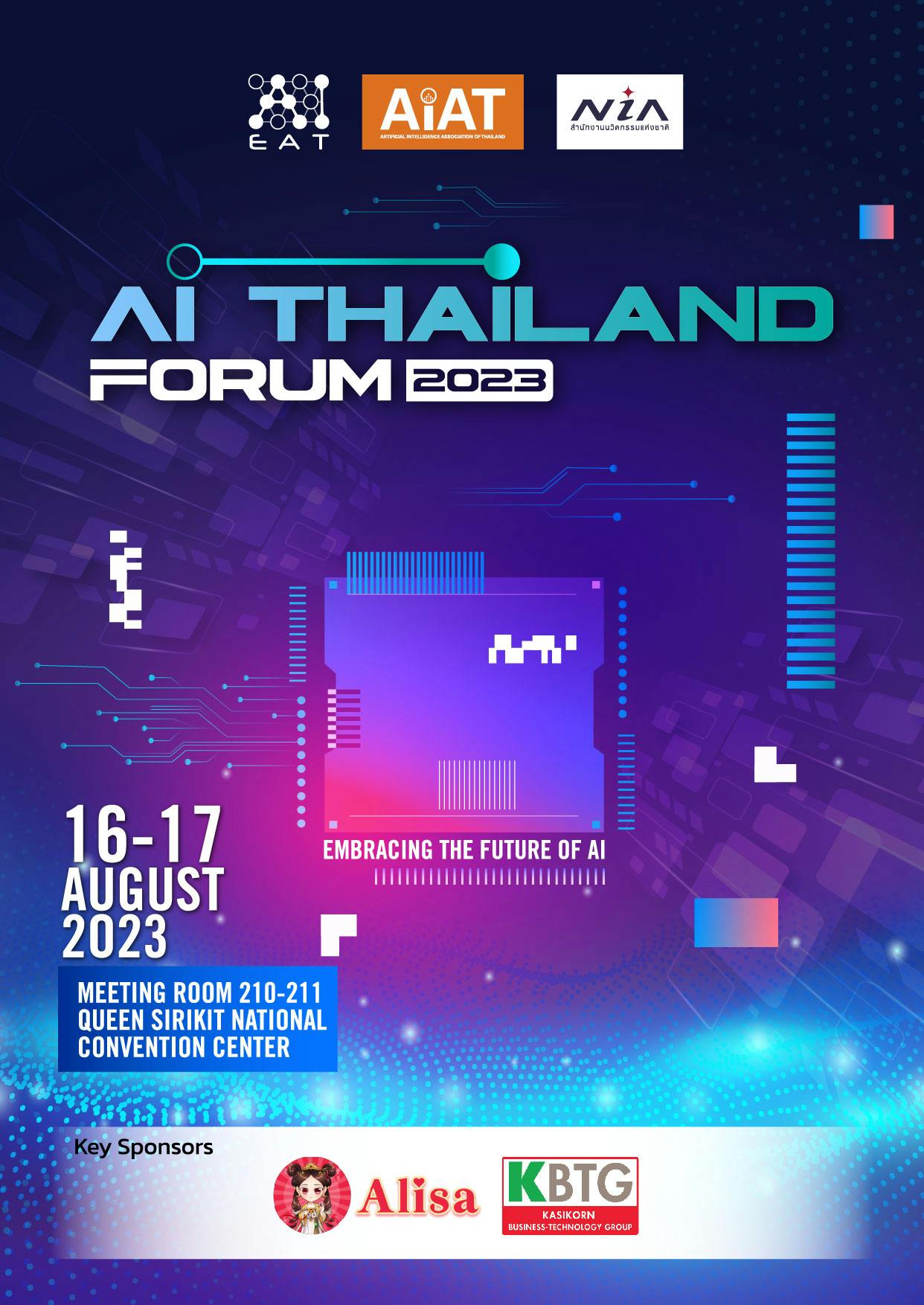 AI Thailand Forum 2023: Embracing The Future of AI
Artificial Intelligence Entrepreneur Association of Thailand (AIEAT) and Artificial Intelligence Association of Thailand (AIAT) is collaborating to create AI THAILAND FORUM 2023 on the 16th-17th August 2023 at QSNCC Meeting Room 210-211. The forum is under the concept of "Embracing The Future of AI" with the objective to advocate on the knowledge of artificial intelligence, to build foundation and direction for the development of artificial intelligence in Thailand, and to create a community of enthusiasts and professionals in artificial intelligence field with the hope to be the catalyst of creating a nation-wide project.

In AI THAILAND FORUM 2023, there will be many exciting sessions such as panel discussions, networking sessions, and the presentation of the finalists from the SUPER AI ENGINEER SS3. The panel discussions will be led by panelists from various industries focusing on the usage of artificial intelligence in the respective fields. The panelists will be including the government sector, commercial sector, and also the general public.
Events you might be interested in