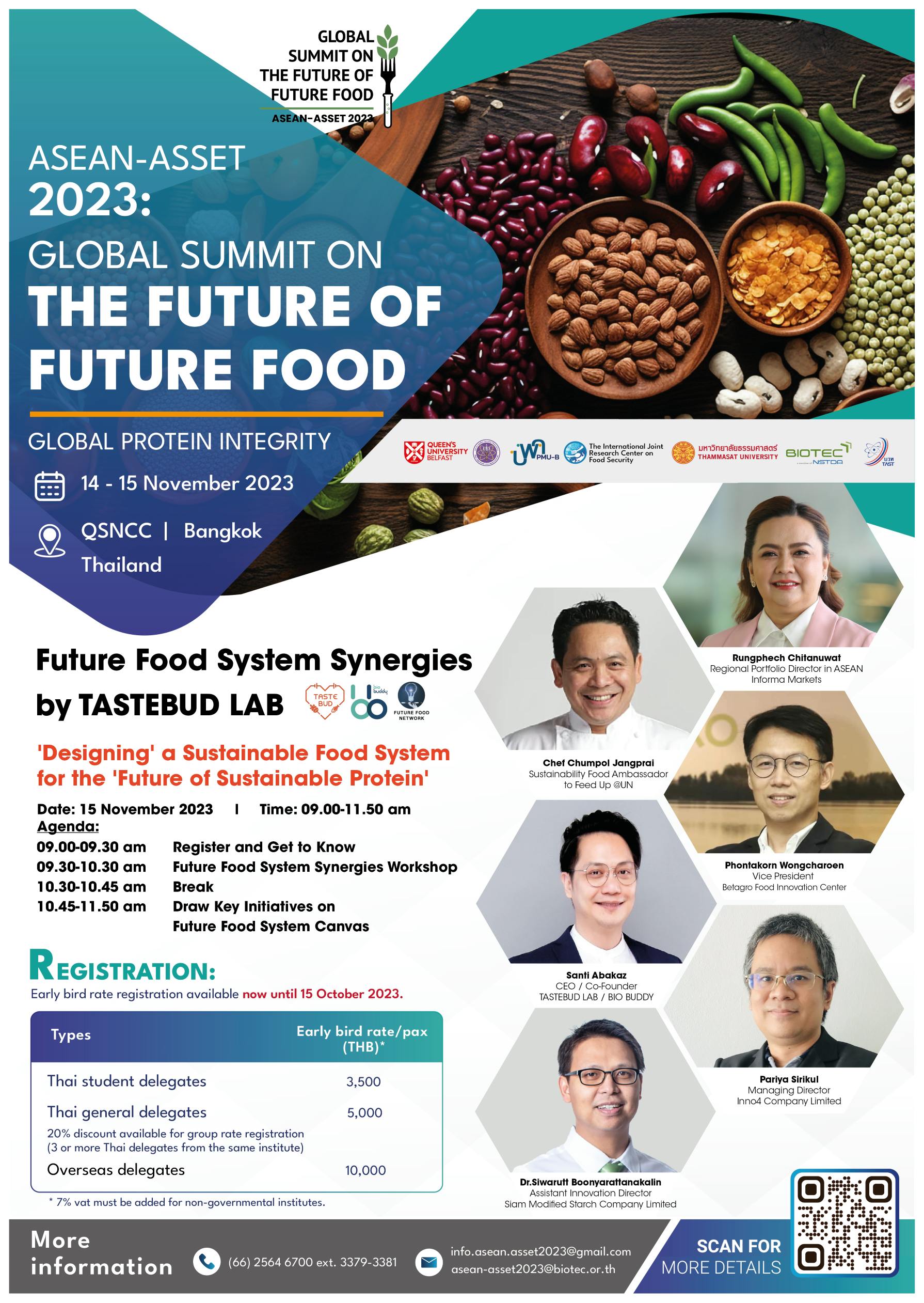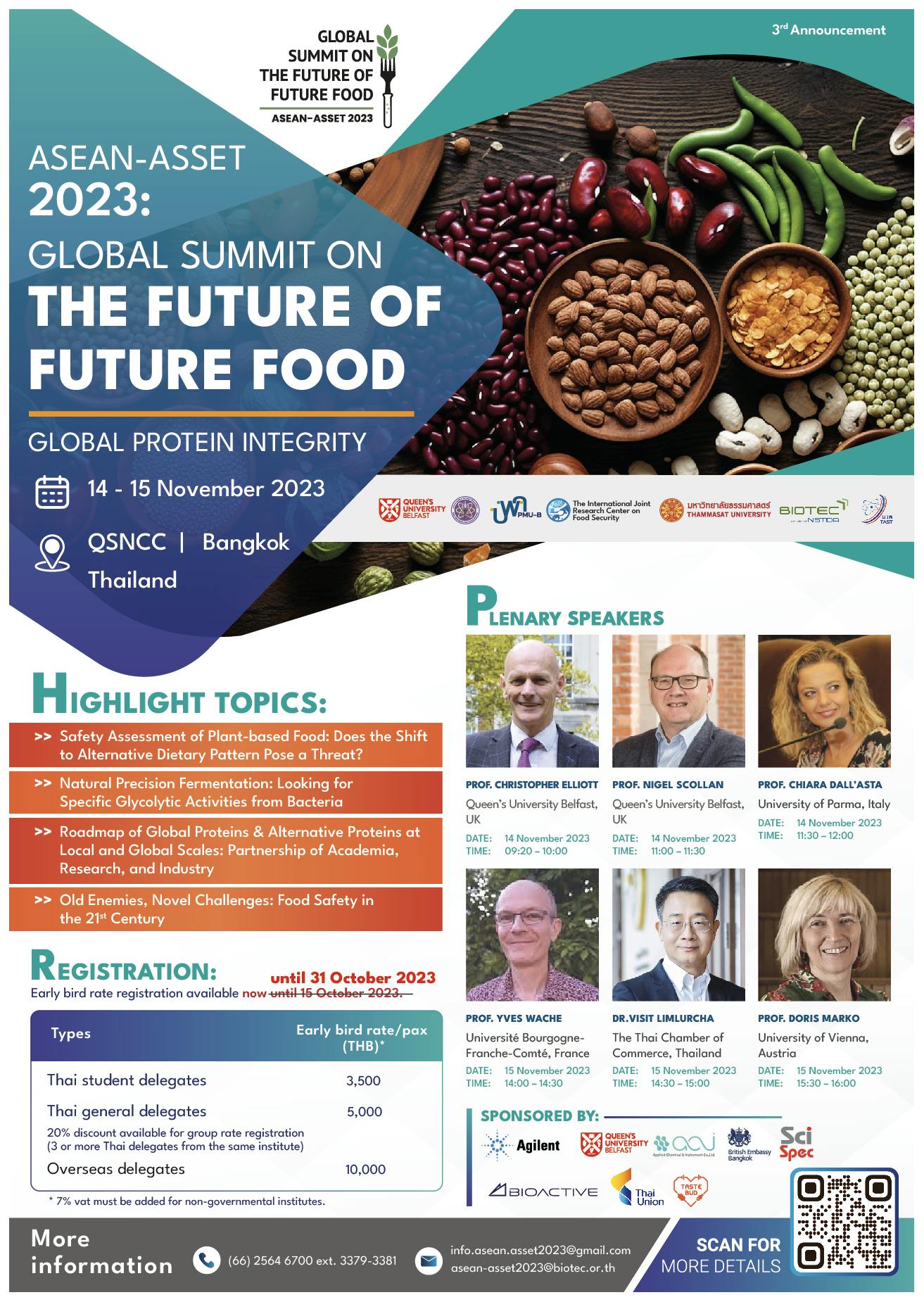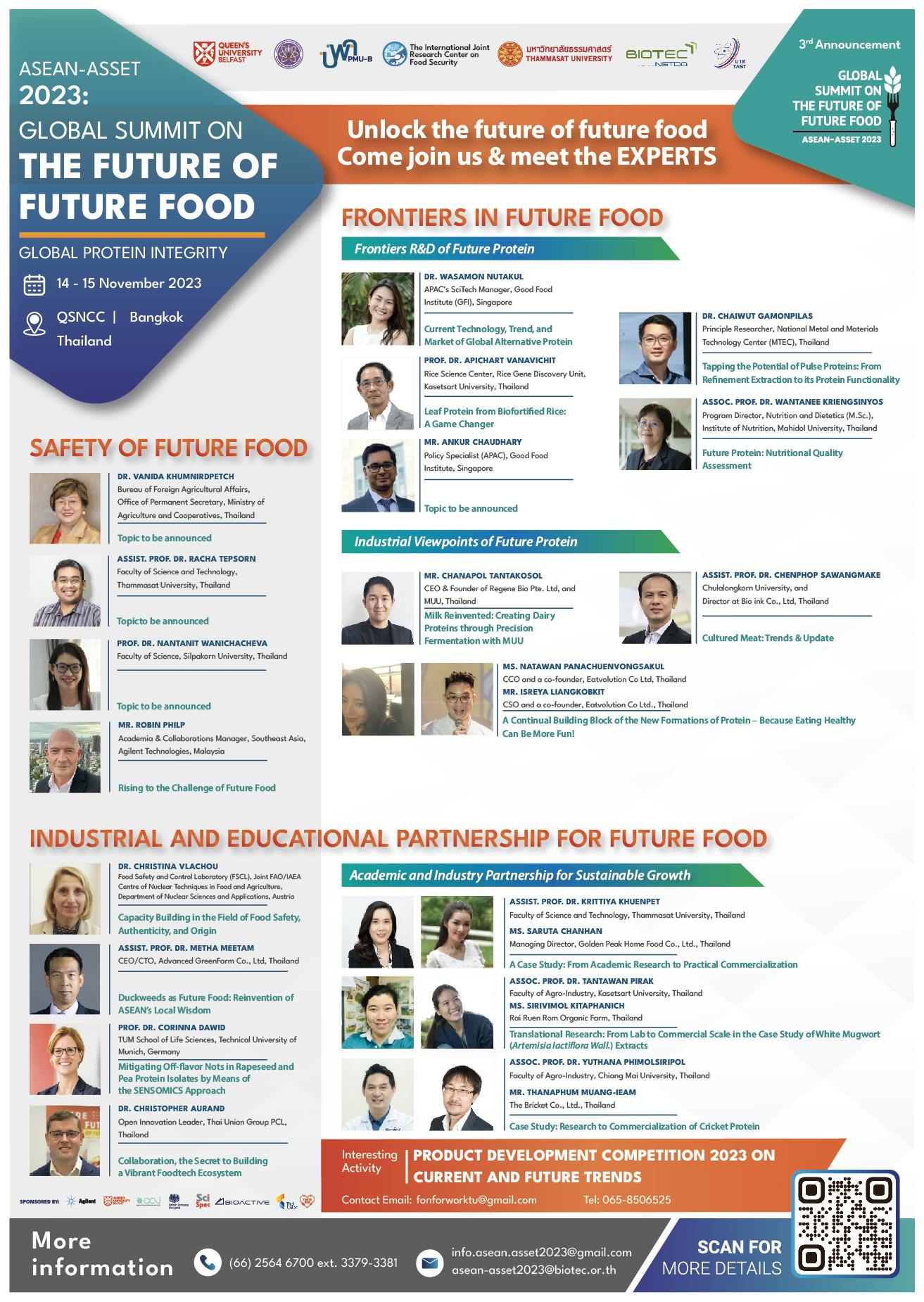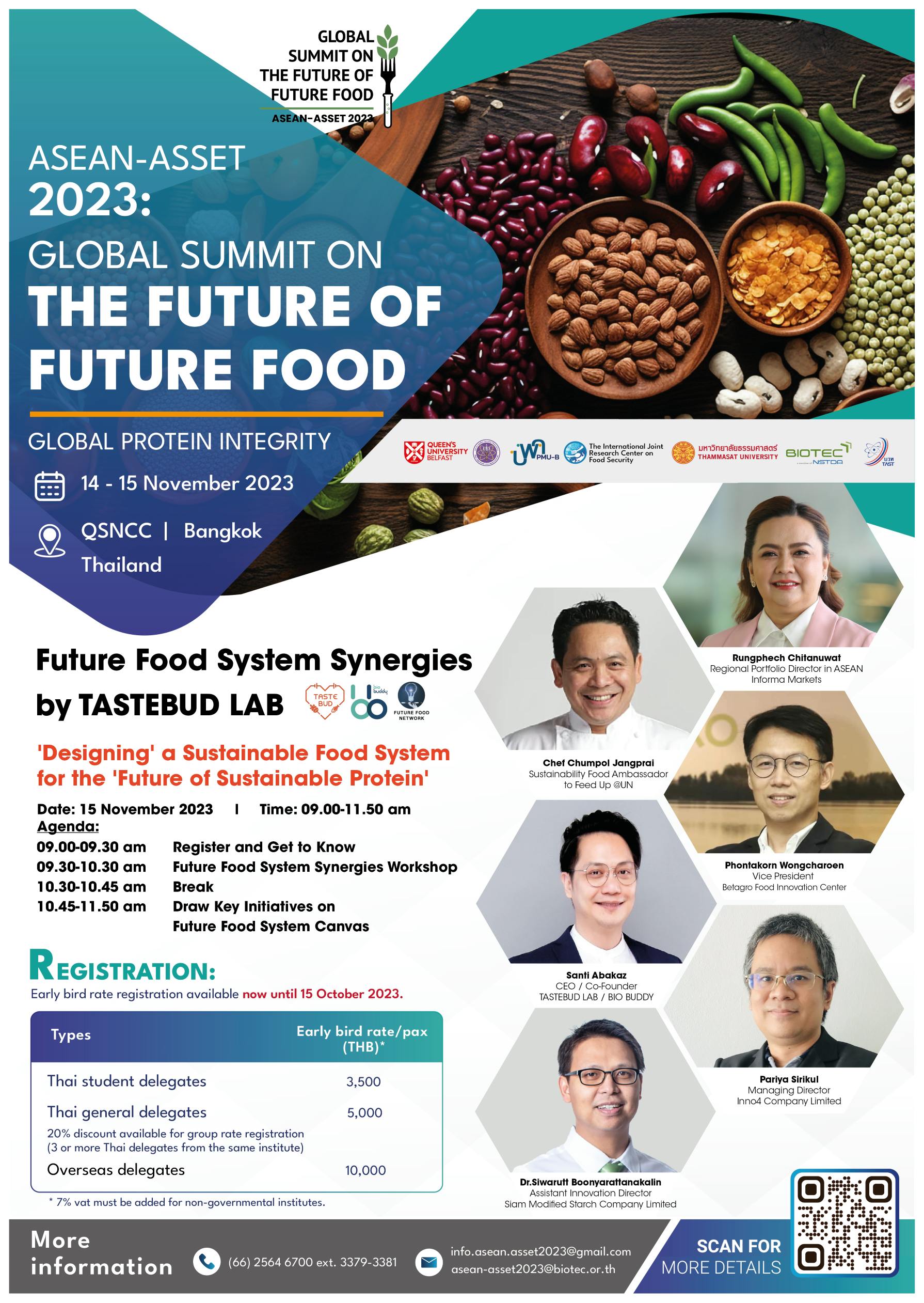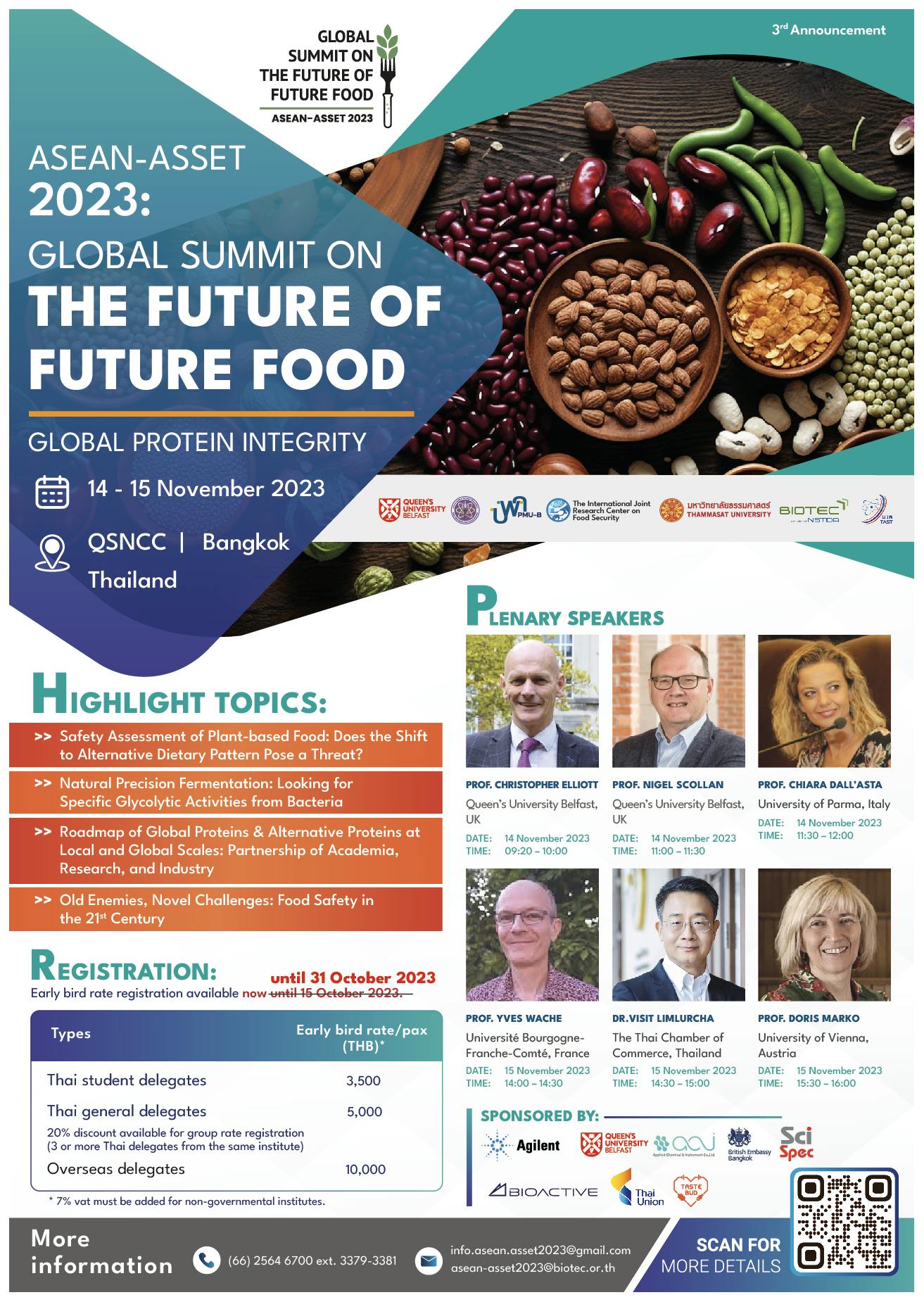 International Conference on ASEAN-ASSET2023: Global Summit on the Future of Future Food "Global Protein Integrity"
The safety and sustainability of the world's protein supply system are undergoing massive challenges, pressures, and changes. Our increasing population, our climate crisis, the global pandemic as well as geopolitical and economic instability are the key causes for these pressures and the drivers for change. The need to produce more and more nutritious food for the world's growing population in a safe and sustainable way has created new ways of thinking and acting around how we produce our proteins in the future.
We need to measure the real environmental and nutritional footprint of these changes and understand the new or increased food safety risks that may result.
At the Global Summit on the Future of Future Food, we will discuss, debate and analyses these important topics to help guide the food industry and regulators to make evidence-based decisions on how our future protein supplies should be produced to best protect planetary and human health.
Activities at our conference
Talks from our reputation keynote speakers.
Product Development Competition 2023 
Future Food System Synergies by TASTEBUD LAB 
'Designing' a Sustainable Food System for the 'Future of Sustainable Protein'
Exhibition on food innovations