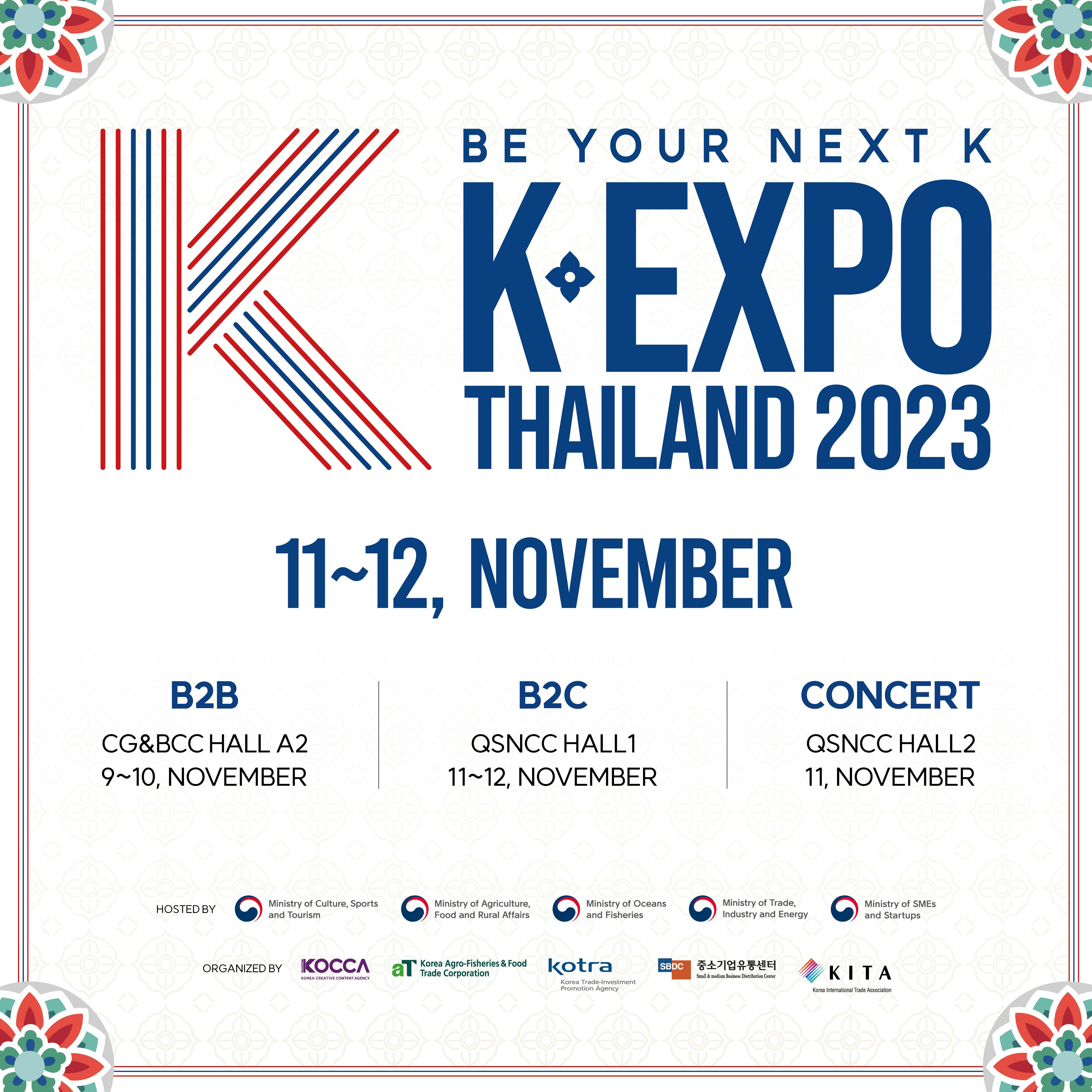 K-EXPO THAILAND 2023
Today is the day we've all been waiting for! K-EXPO THAILAND 2023 is officially back!
This fantastic event is an opportunity to share experiences and information with aspiring entrepreneurs, business owners, or anyone interested in Korean products and industries. For those who are interested in Korean culture, we have a variety of exhibitions and events where you can directly experience Korean content and products!
But that's not all! This year, we have a special gathering of outstanding artists and singers from both K-POP and T-POP. Stay tuned to see which artists will be joining us! You won't be disappointed.
For more information, you can check out the details on the landing page link. https://k-expo2023.kr/