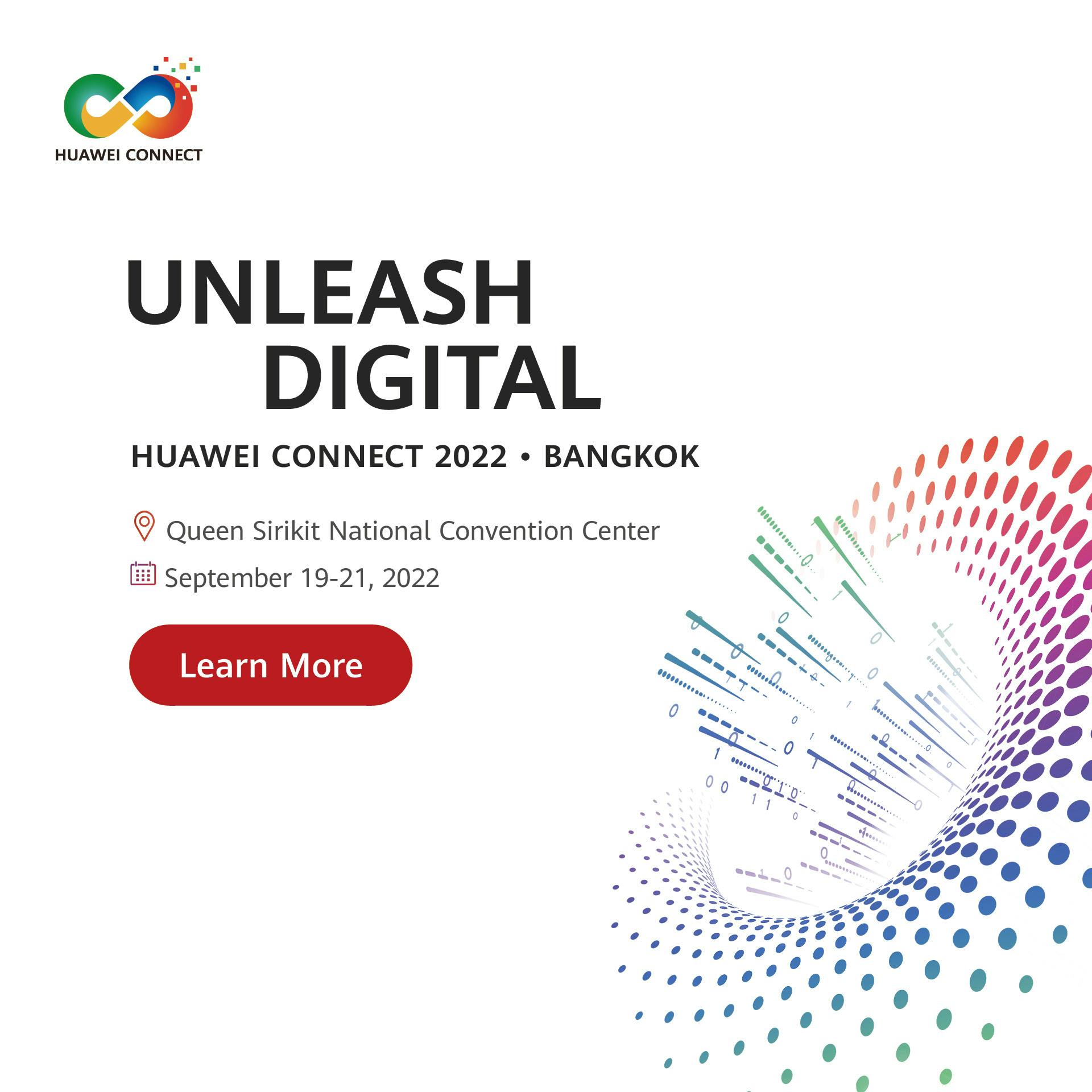 HUAWEI CONNECT 2022 BANGKOK
We're excited to invite you to HUAWEI CONNECT 2022 Bangkok!
Join us to discuss the challenges and opportunities arising from industry digitalization. Explore how technologies like cloud, AI, and 5G can unleash value for your organization and industry. And learn from the best practices of our global customers and partners.
We'll also be announcing our newest ICT portfolios, products, and solutions -expect groundbreaking innovations that can help shape the future of industries.