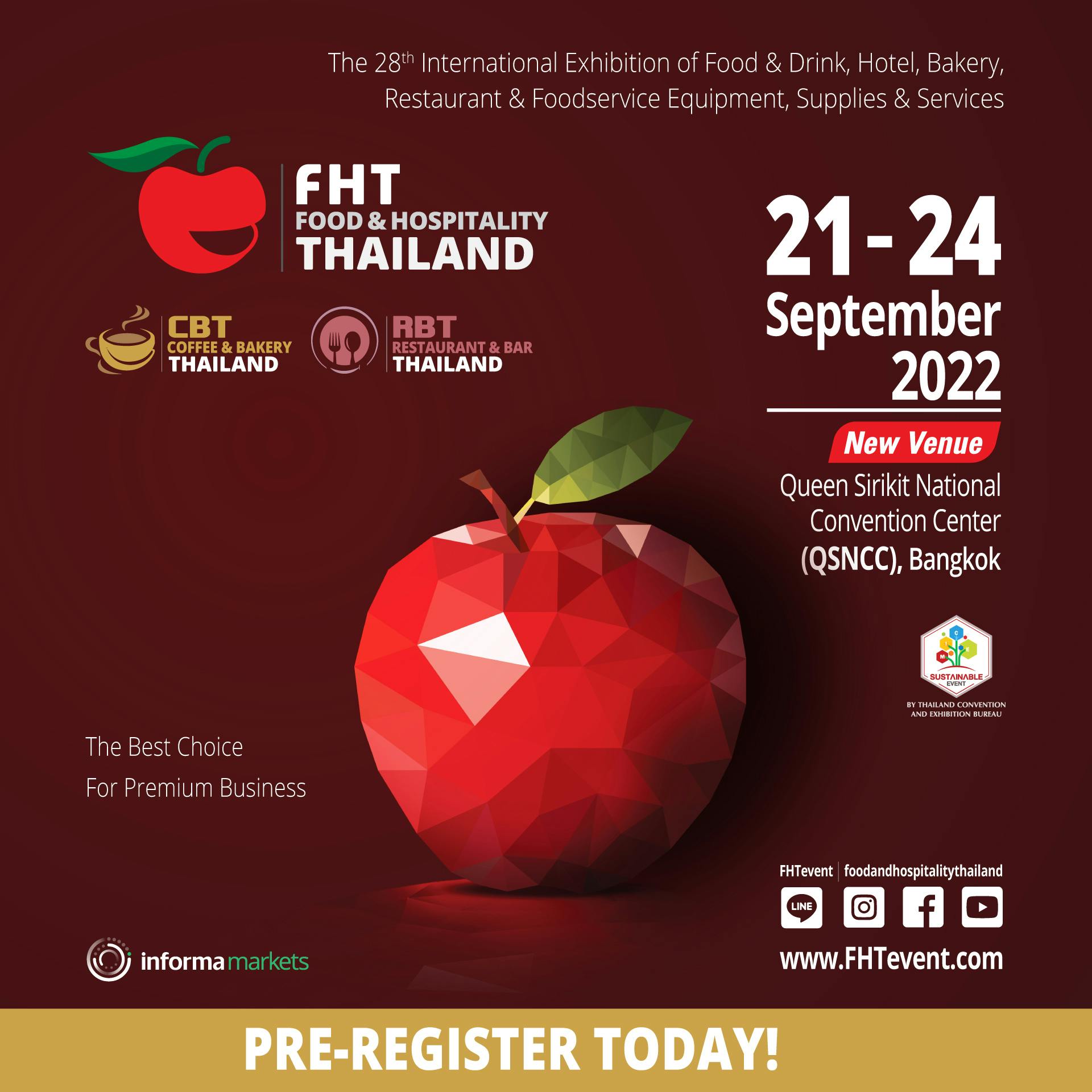 Food & Hospitality Thailand 2022
The 28th International Exhibition of Food & Drink, Hotel, Bakery, Restaurant & Foodservice Equipment, Supplies & Services
Thailand's leading premium food and hospitality tradeshow. The event is thrilled to announce its new concept with an aim of shaping the future of the food and hospitality industry under "Food & Hospitality Thailand (FHT)" while broadening its ambit to support the industry with a wider range of relevant businesses, including hotels, restaurants, catering services, cafes, bakery, airlines, logistics, and even real estate & hospitals.
Ultimate Entrepreneurial Opportunities
At the show, there'll be an opportunity to meet and network with professional from diverse backgrounds in the industry and learn more about our 2 brand-new zones: "Coffee & Bakery Thailand" and "Restaurant & Bar Thailand". An online marketplace platform, "Saladplate", will also join the event to support buyers and sellers around the world and facilitate your business needs.
Events you might be interested in