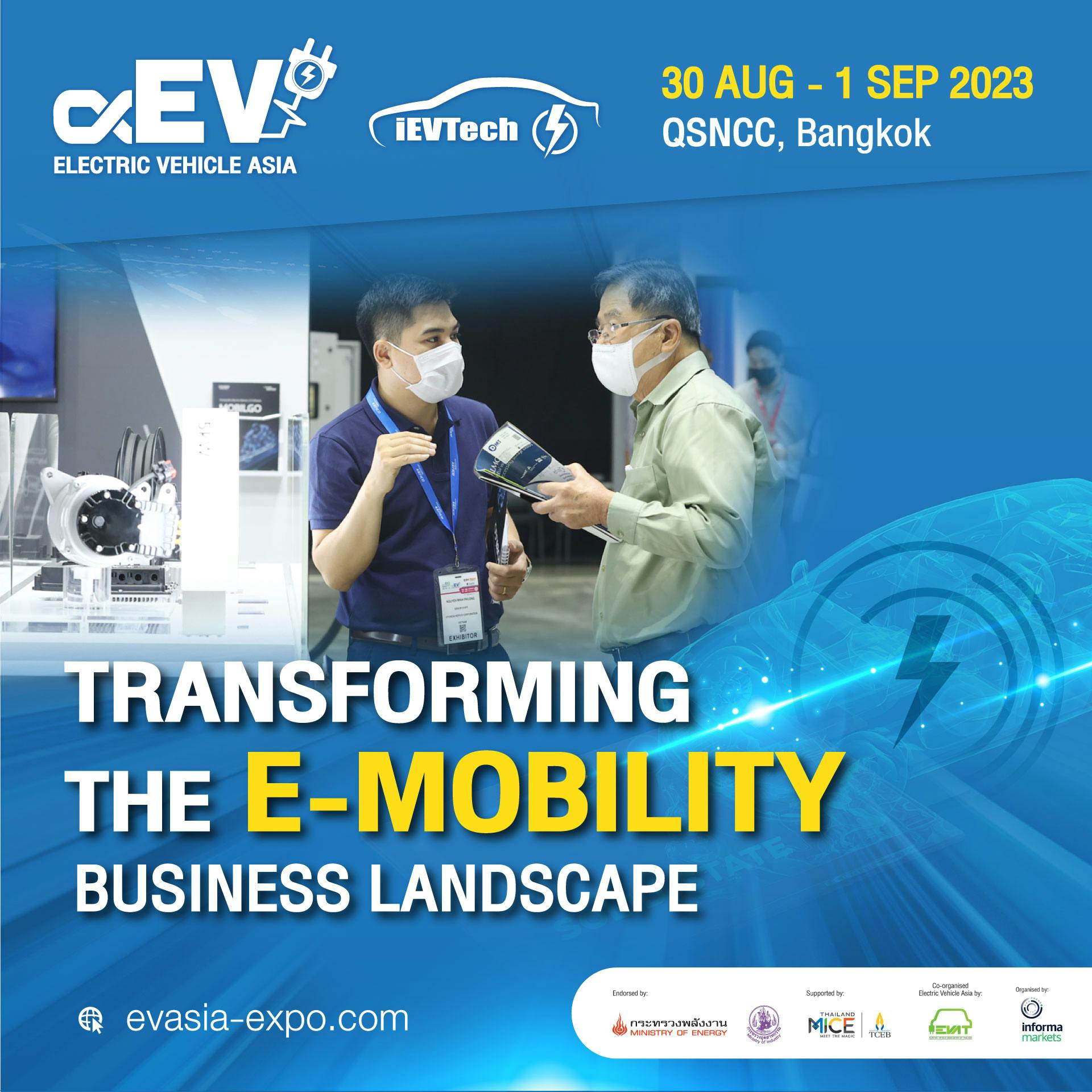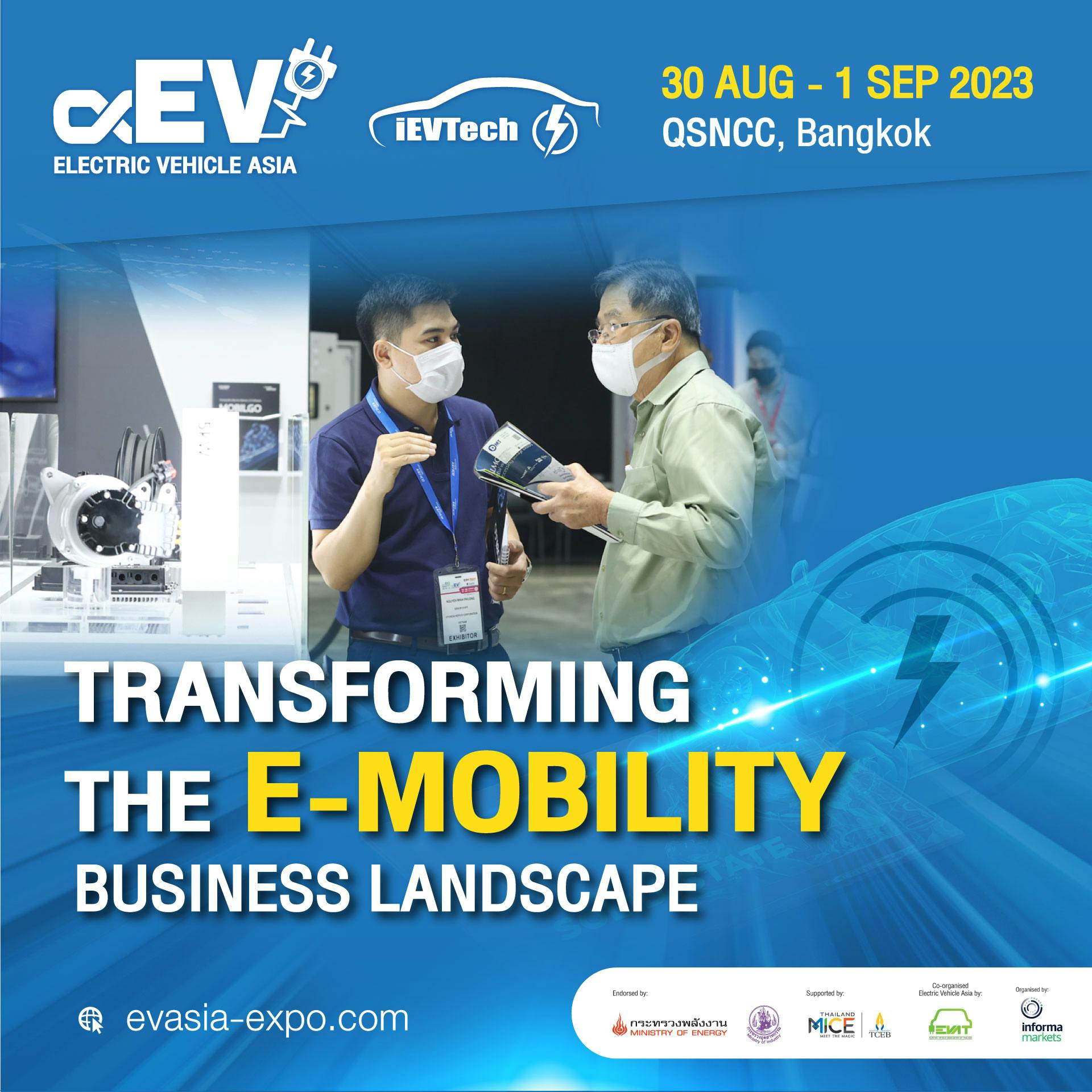 Electric Vehicle Asia 2023
ELECTRIC VEHICLE ASIA 2023 presents a business platform to showcase technologies and do business with suppliers, investors, car makers and policy makers from both private and public sectors from across ASEAN. As the longest EV technology show and with a proven success record in providing exhibitors with outstanding business opportunity; exhibit space is selling fast. Major companies and organization have already booked and confirmed to exhibit. We strongly advise to book your prime space while it is still available.
EVA 2023 will be held from 30 Aug - 1 Sep 2023 at QSNCC, Bangkok, Thailand.