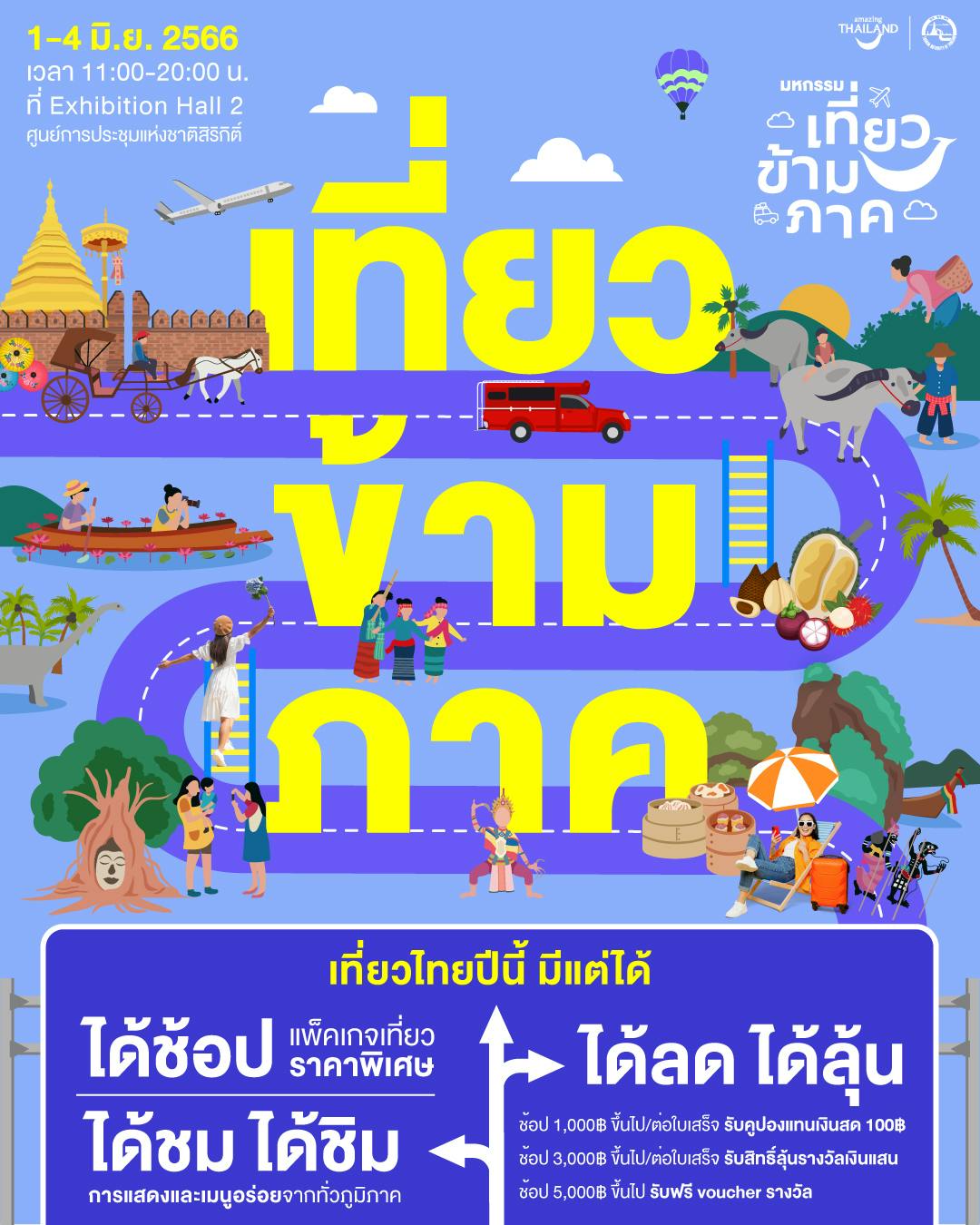 Cross-Region Travel Fair
Experience the Cross-Region travel Fair 2023: Where every journey brings more rewards. Don't miss out on the incredible offers and bonuses available at the fair.
Here are the three fantastic bonuses you can enjoy:
First Bonus: Get a 100 baht cash voucher for every 1000 baht spent (per receipt). The cash voucher can only be used at the event.
Second Bonus: Receive a lucky draw coupon for every 3000 baht spent (per receipt). Use the coupon to participate in a special game.
Third Bonus: Earn an exclusive travel voucher for every 5000 baht spent. Choose from a selection of free travel vouchers, such as plane tickets, hotel vouchers, gas vouchers, and more.
But that's not all! Indulge in a variety of regional cuisines from the 5 regions of Thailand. This is an opportunity you don't want to miss, with special discounts, cash vouchers, travel vouchers, and more. You can even expand your business for free!
Join us on 1st-4th June 2023, from 11:00 AM to 8:00 PM, at Exhibition Hall 2, Level G