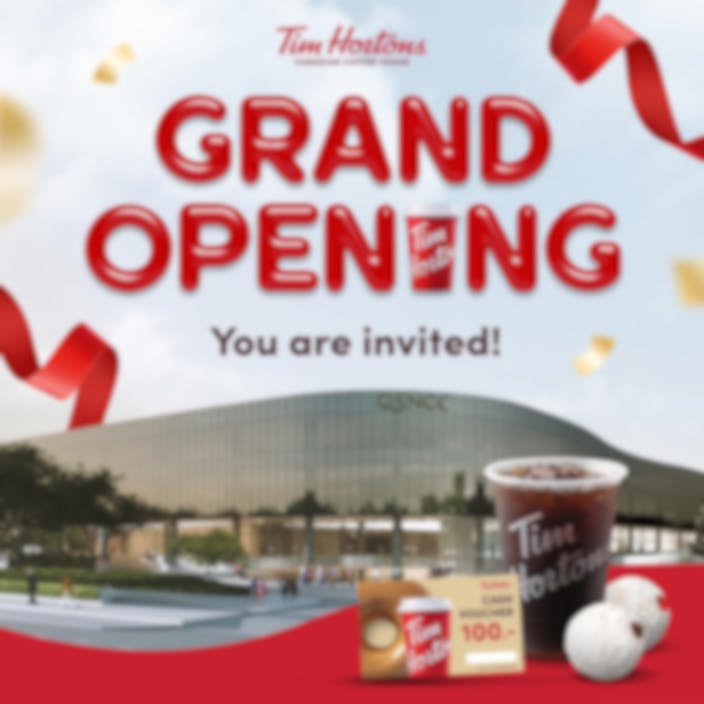 Grand Opening's promotion!
When purchase a normal price products of 180 baht, get the voucher worth of 100 baht for the first 20 customers each day at Tim Hortons from 15 - 16 Sep 2022 We are ready to serve beverages, foods and donuts from 9.00 am - 9 pm.
Come enjoy our awesome tasty plates and you definitely going to love it!