Sustainability
The Queen Sirikit National Convention Center (QSNCC) with its state-of-the-art architectural design is Thailand's leading venue. Planned with all kinds of events in mind, the venue is at the forefront of sustainability thanks to its environmentally friendly design and use of the latest technological innovations.
Location & Transportation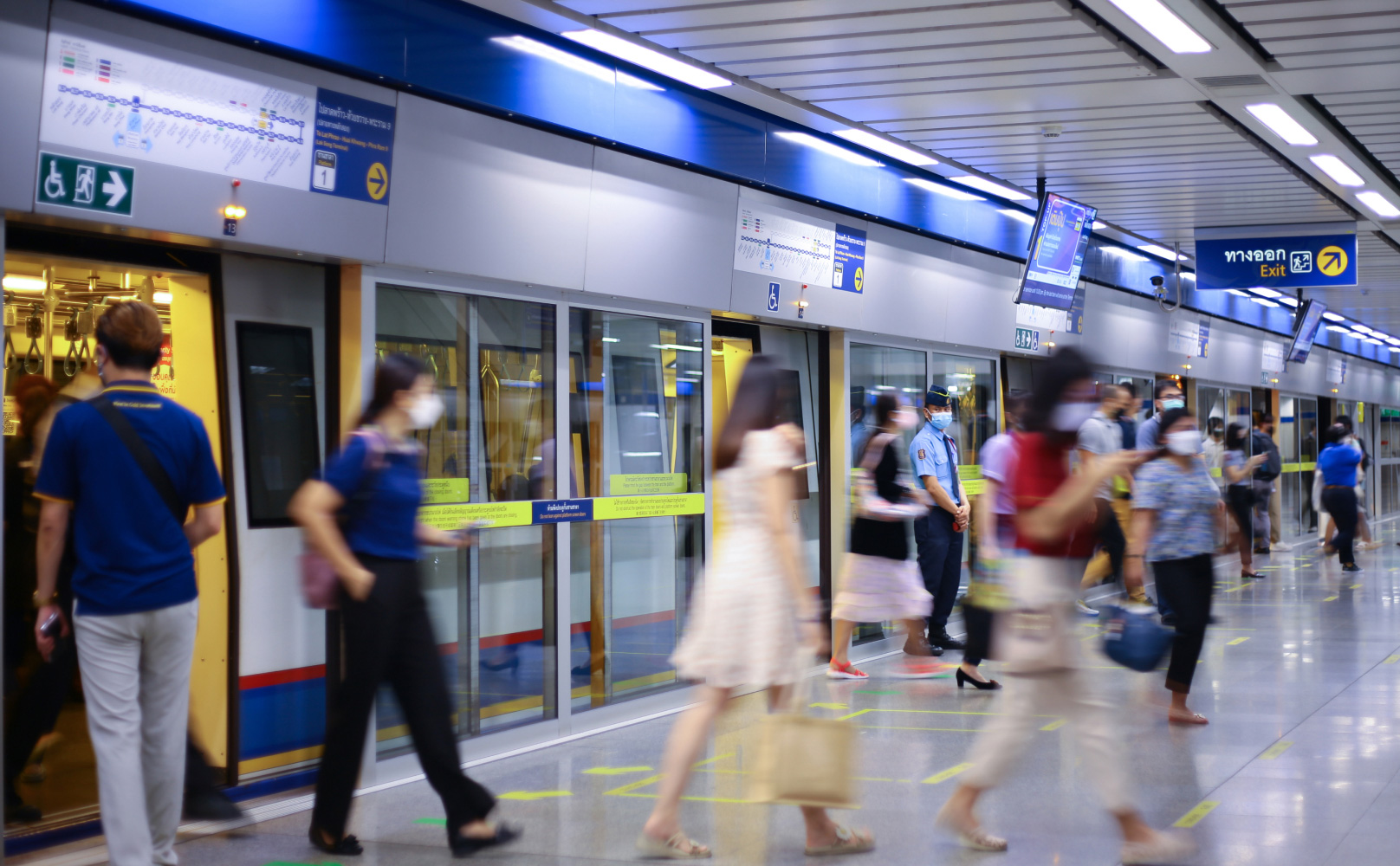 QSNCC is located at the heart of the Bangkok's Business District. Access is convenient thanks to a walkway connecting the MRT (Metropolitan Rapid Transit), Queen Sirikit National Convention Center station to the venue's lower ground floor and its proximity to a bus station. The journey to QSNCC will leave no carbon footprint as the venue offers such modern facilities as car pool parking, electric car chargers, bicycle racks, and shower rooms to support those who opt for other sustainable transportation options.
ENERGY EFFICIENCY
The QSNCC is an exceptionally energy efficient facility. Energy usage is measured in real-time and tracked to identify issues and highlight opportunities for savings.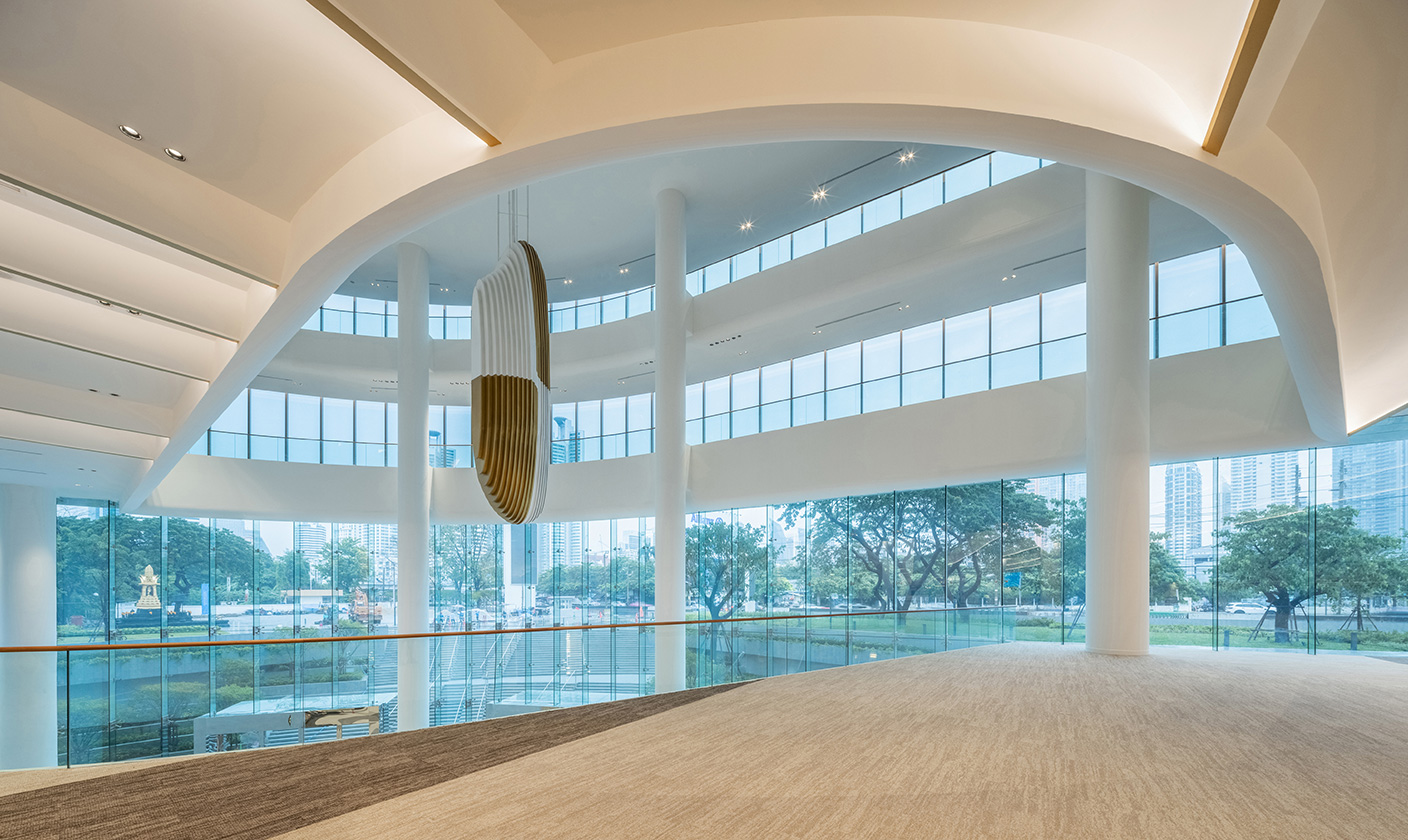 Measurement and Verification (M&V) of energy savings is implemented to promote and maintain resource efficiency and meet environmental objectives, as well as to make a significant contribution to environmental sustainability through the use of BAS and smart building control metering and monitoring.
5,400 sqm of solar panels have been installed on the rooftop to serve as a renewable energy source in the area.
Induction LED lighting has been fitted in all exhibit halls, which has reduced energy consumption.
Different lighting scenes in the lobby and retail hall are scheduled to maximize the use of natural light.
GREEN CONSTRUCTION PRACTICE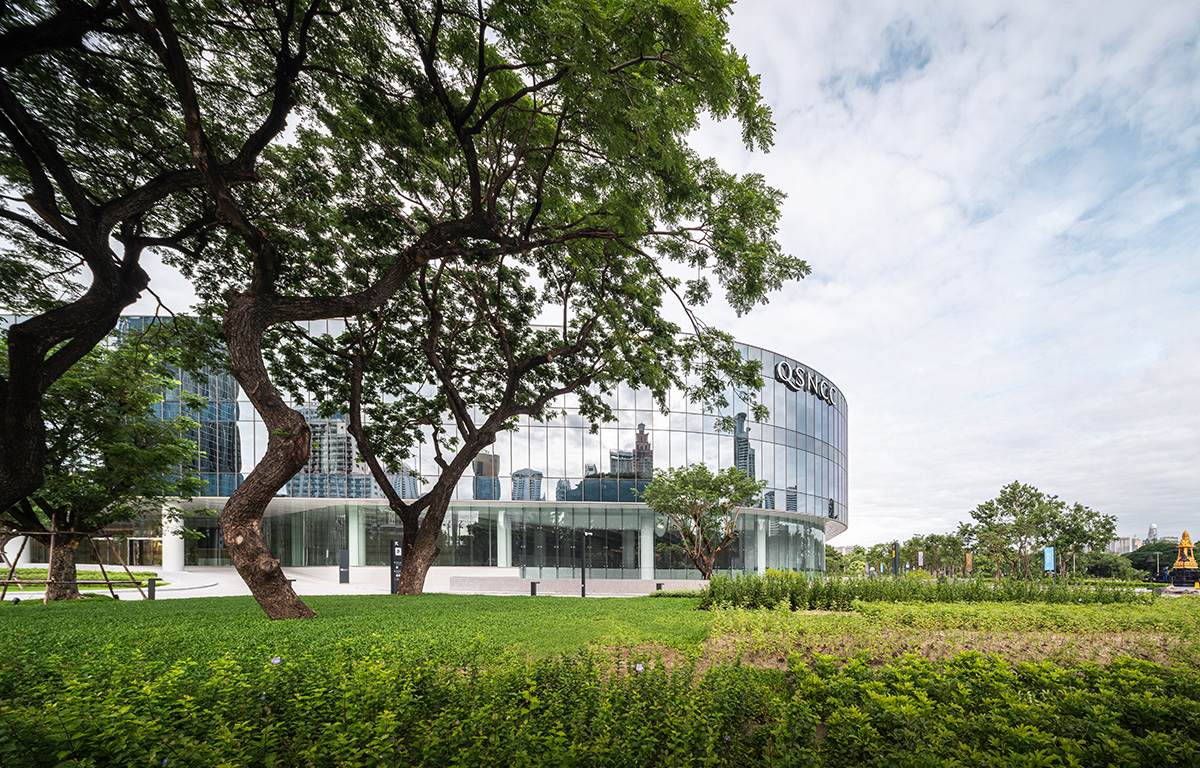 CONSTRUCTION

POLLUTION CONTROL
Pollutant from the construction site are prevented.
CONSTRUCTION

WASTE MANAGEMENT
More than 75% of construction waste is diverted from landfill
Consideration is given to air quality management
Air contamination from dust and chemicals in building interior during construction is prevented
The "Well" Building standard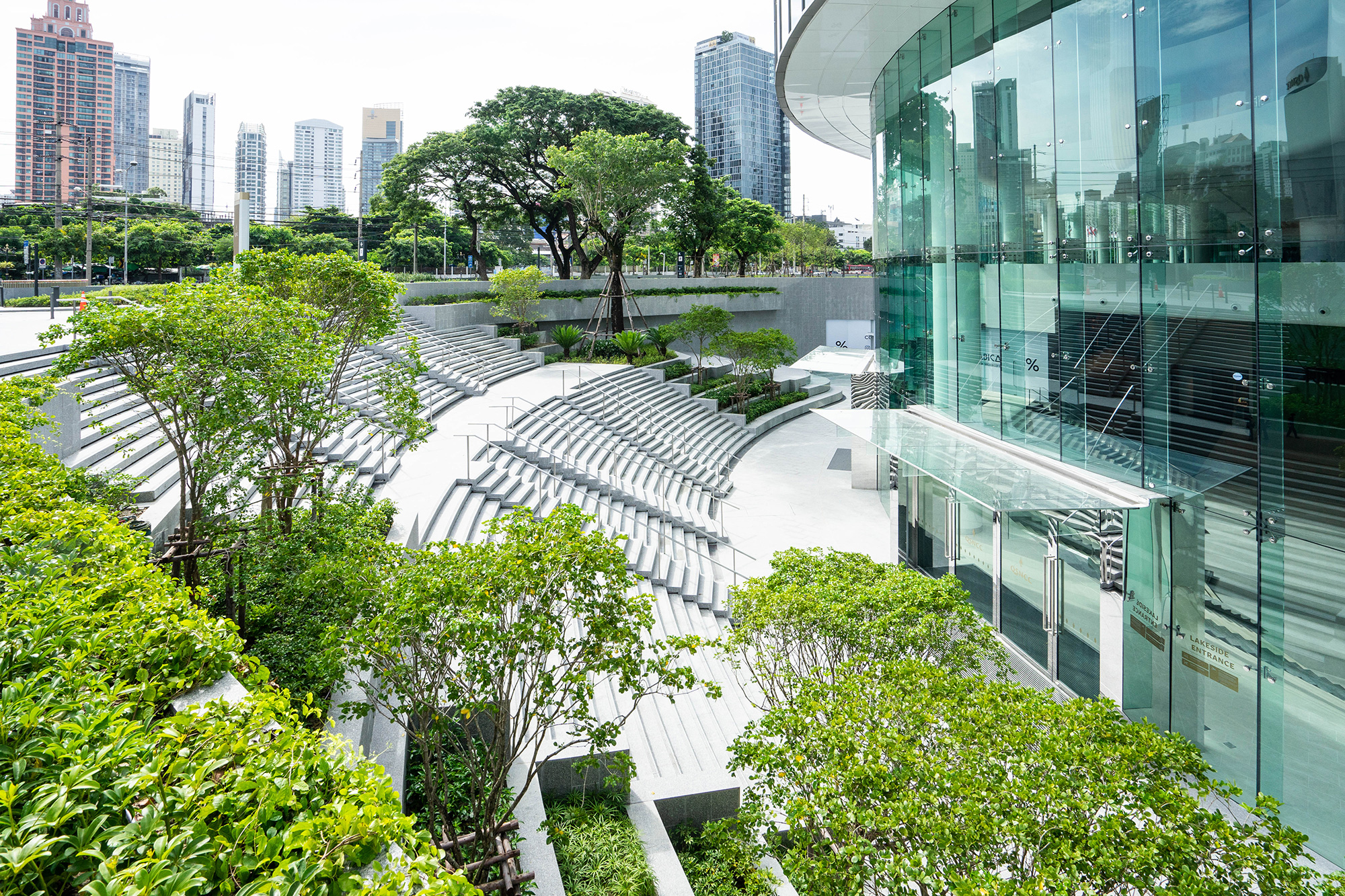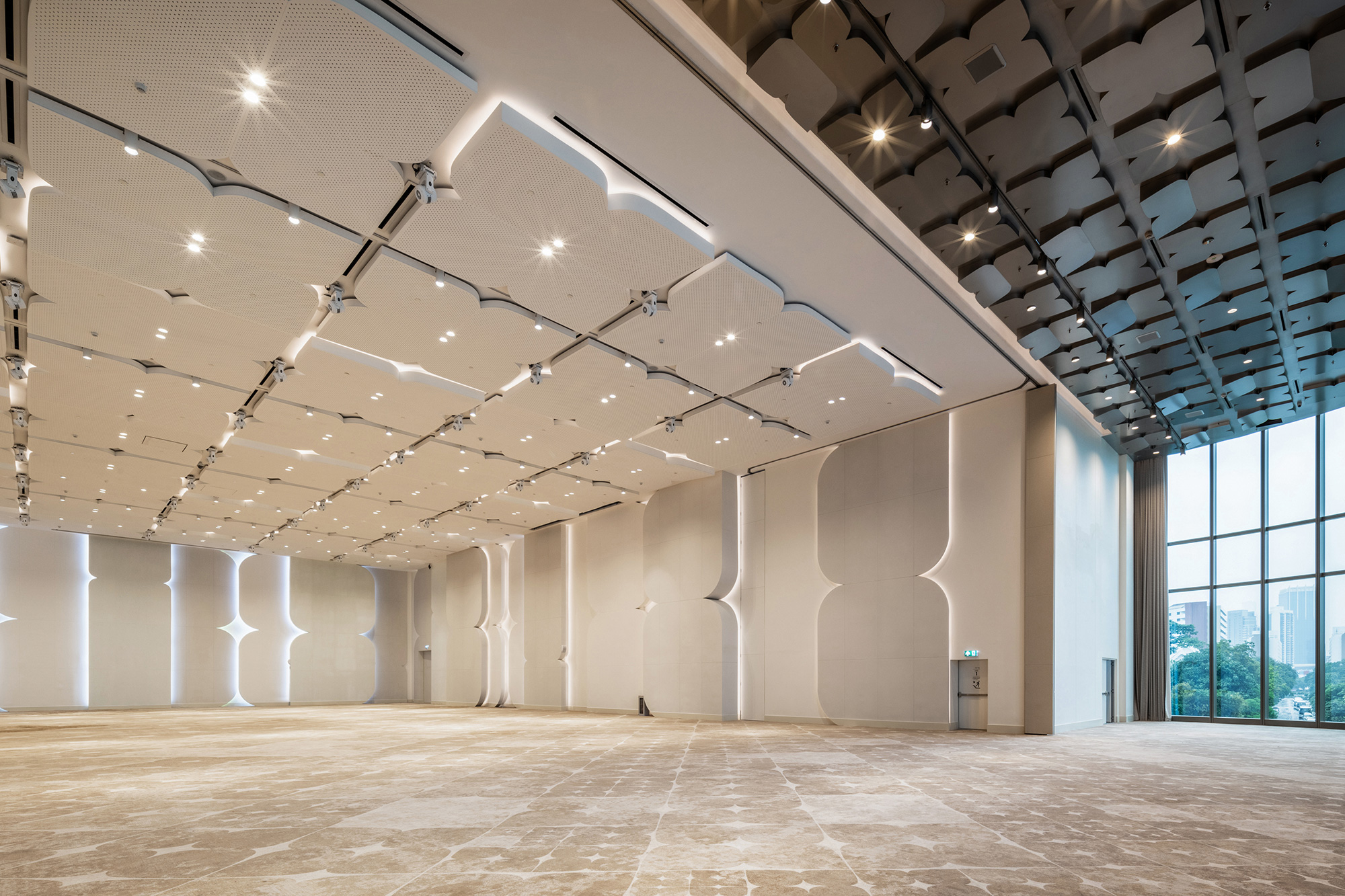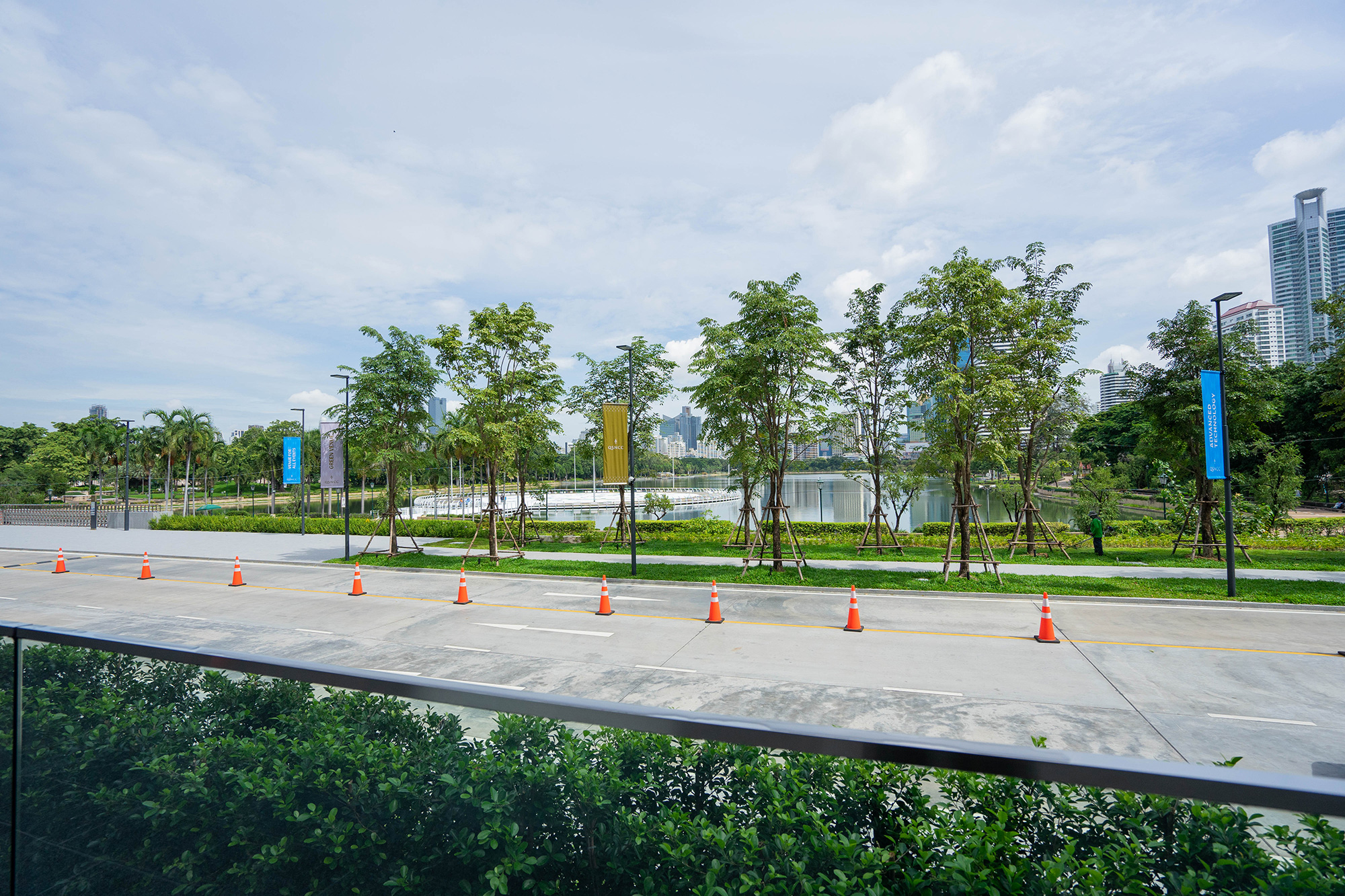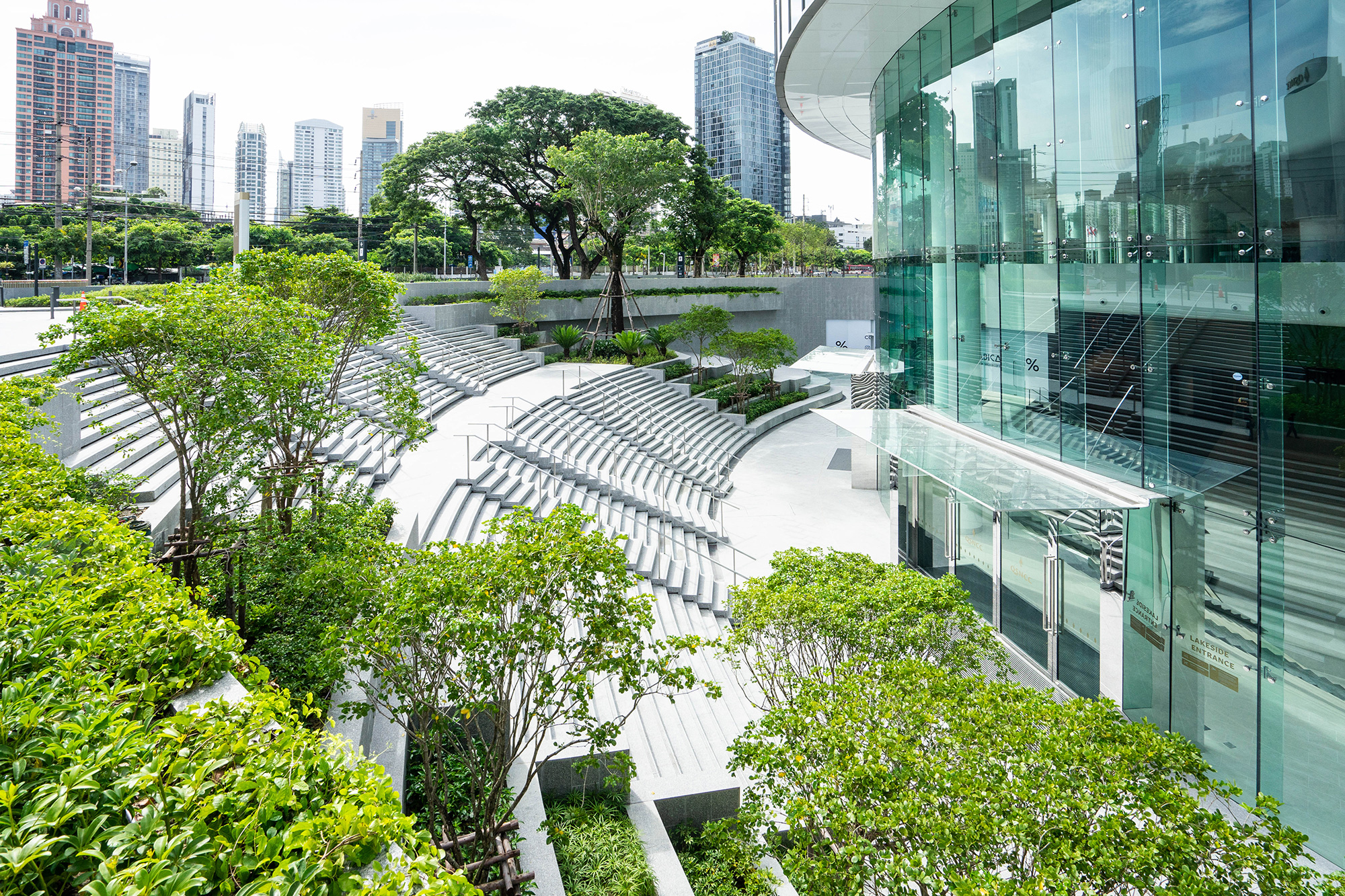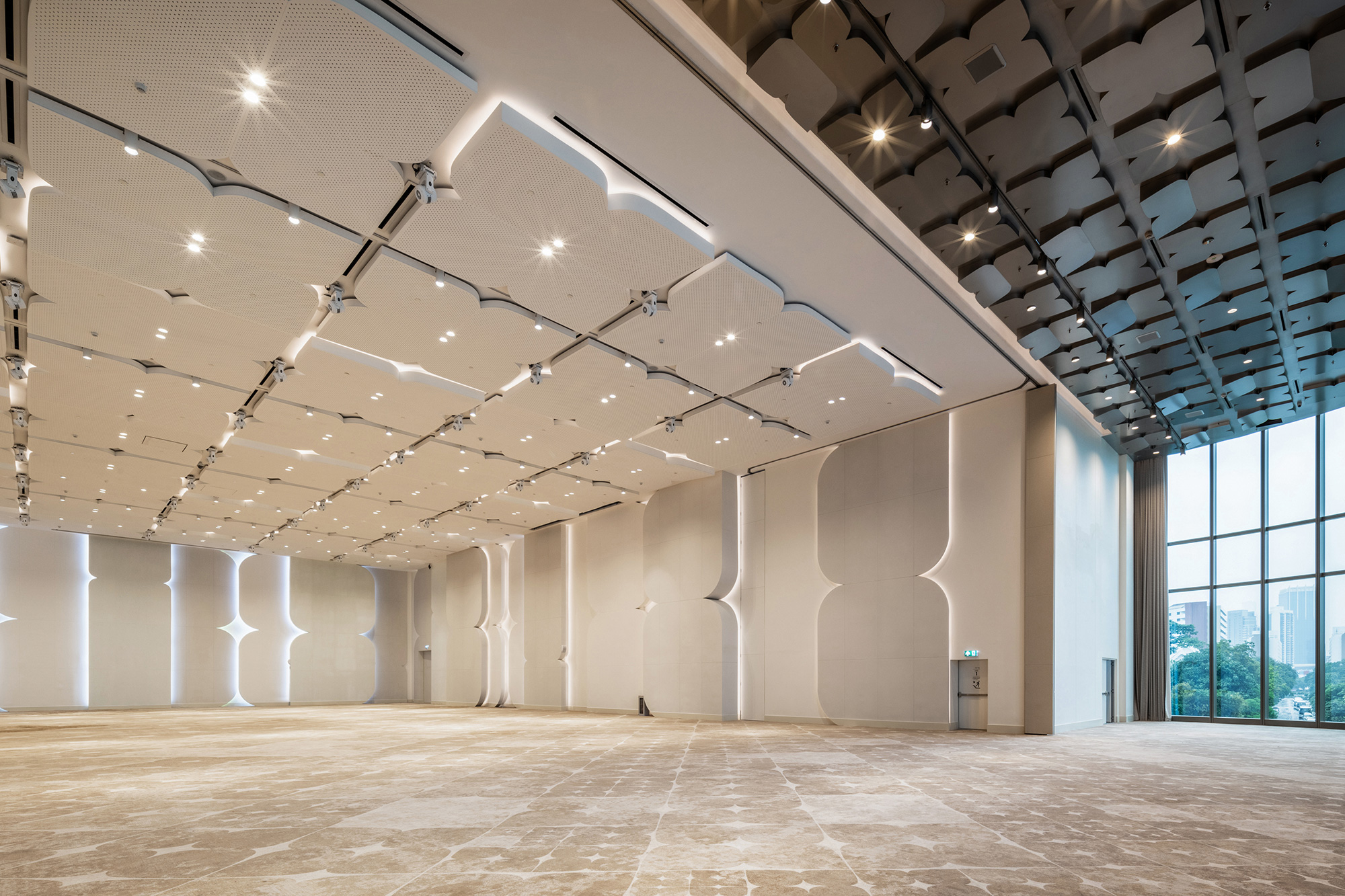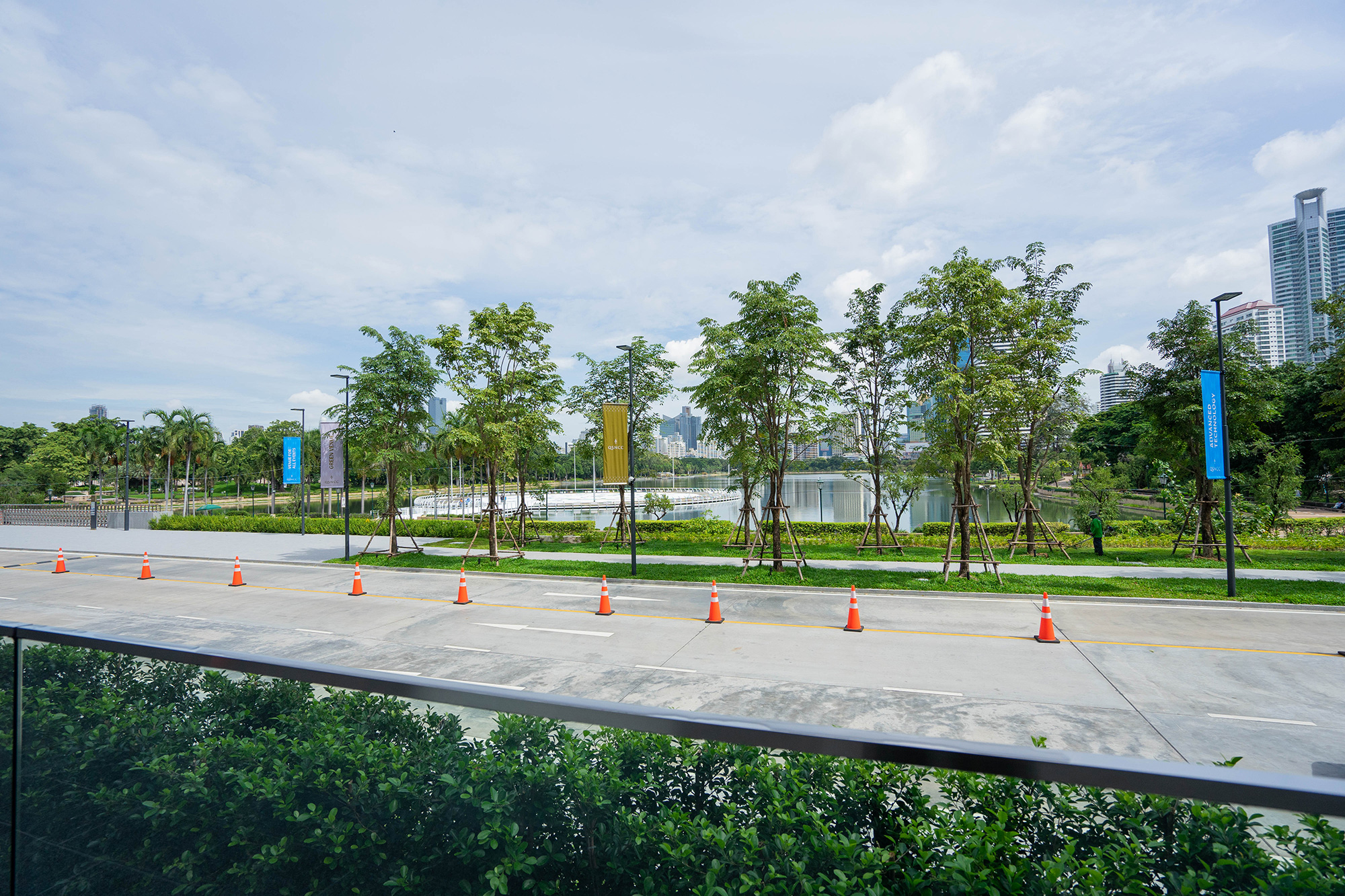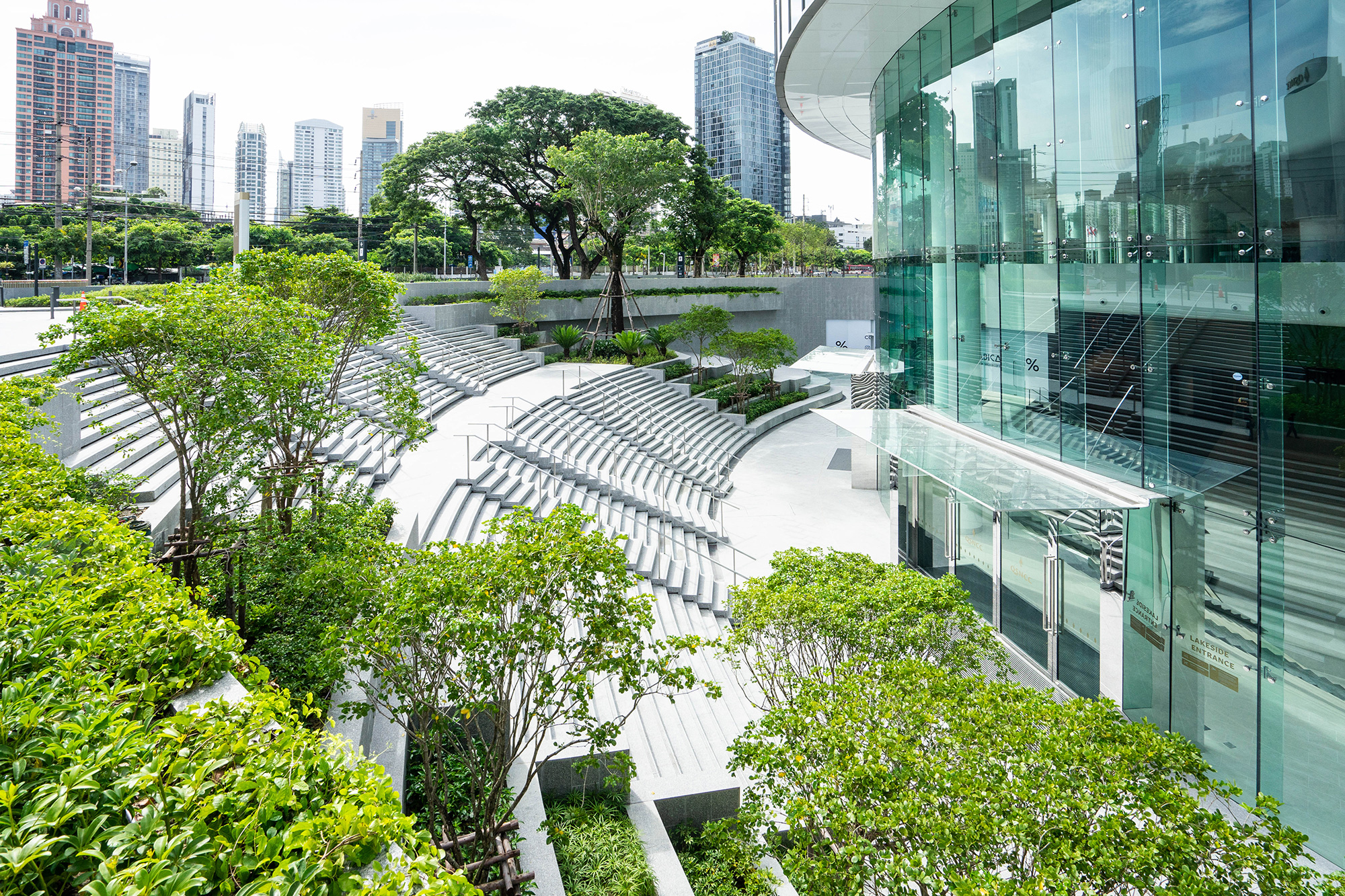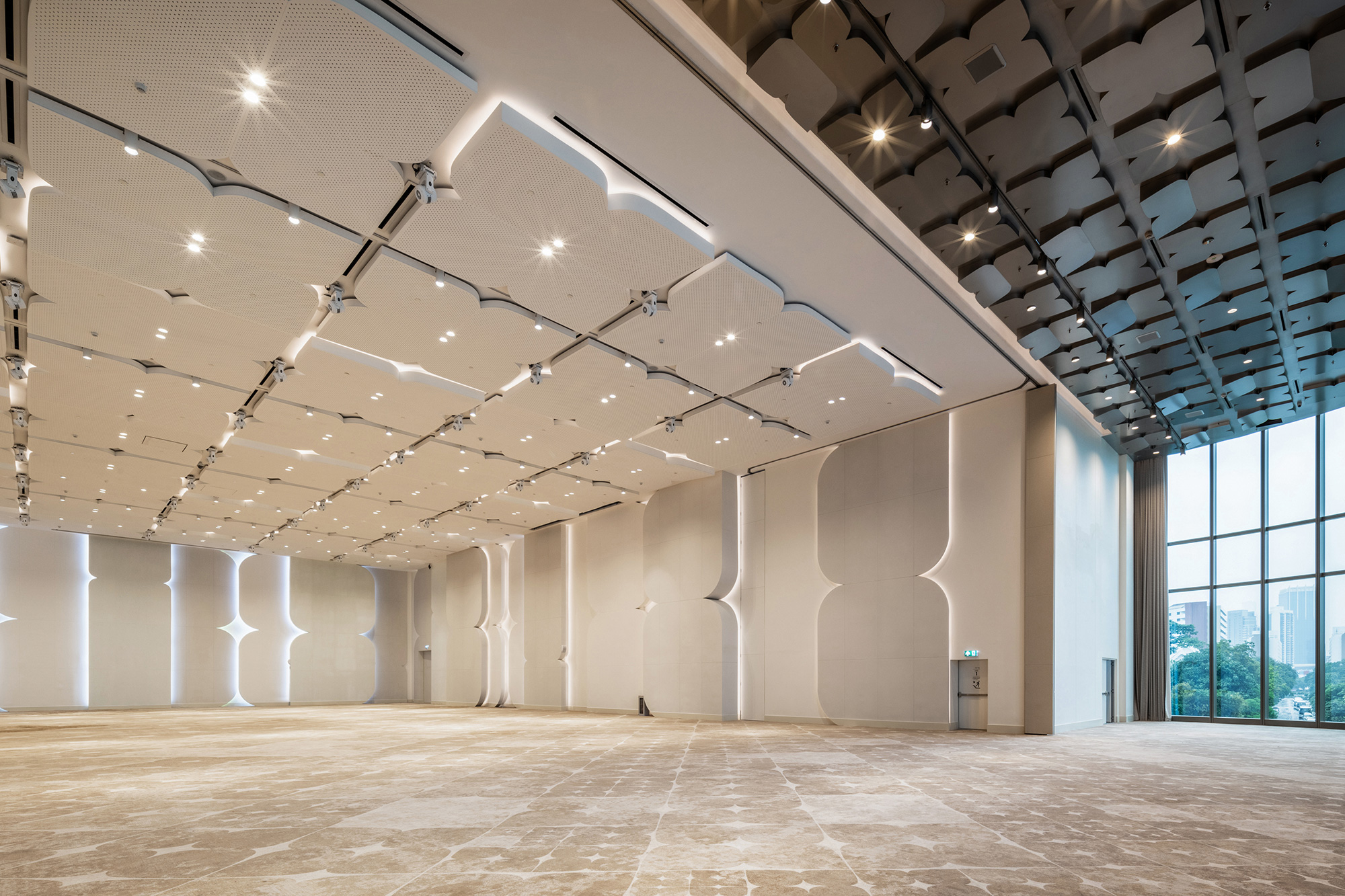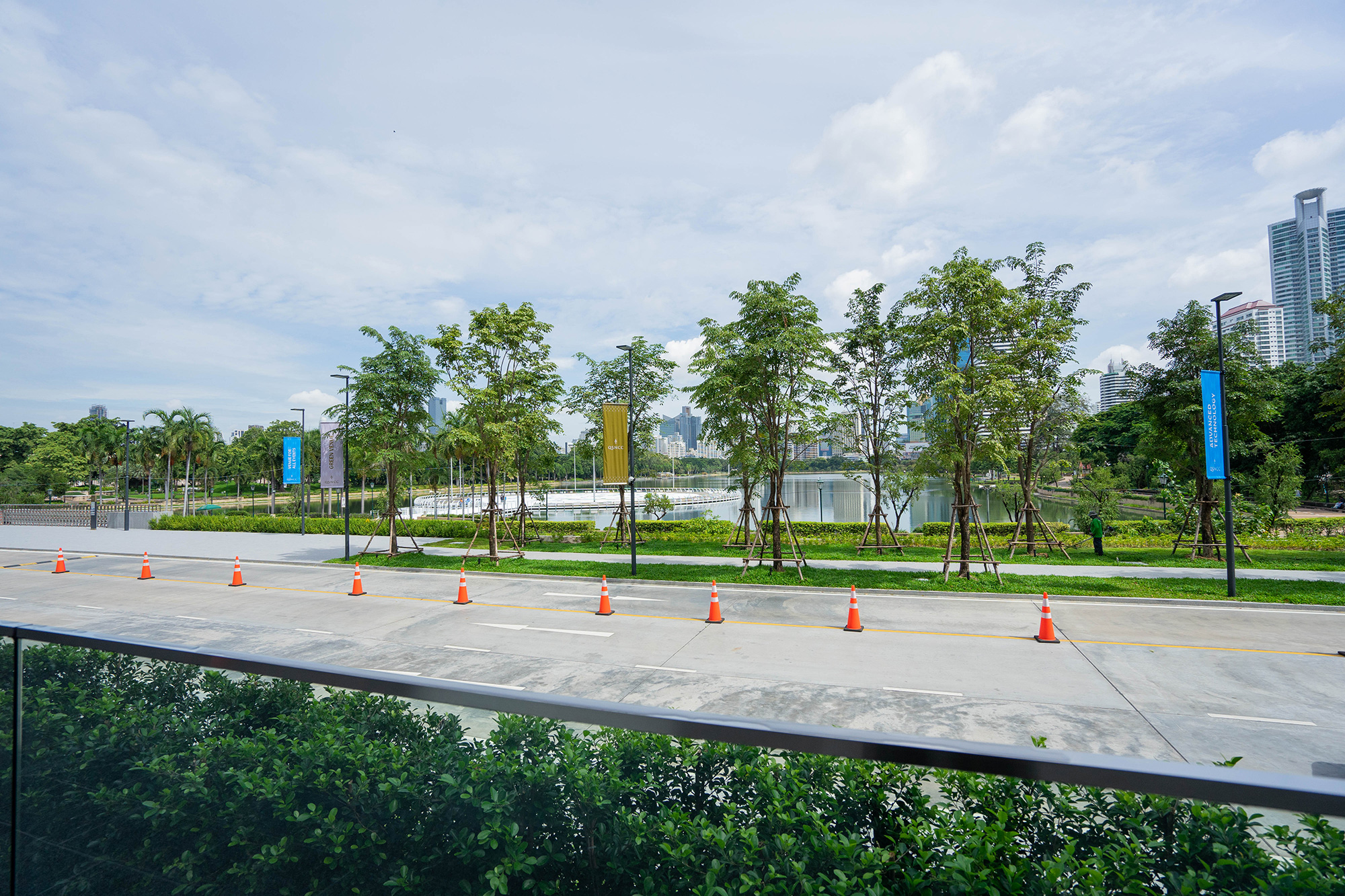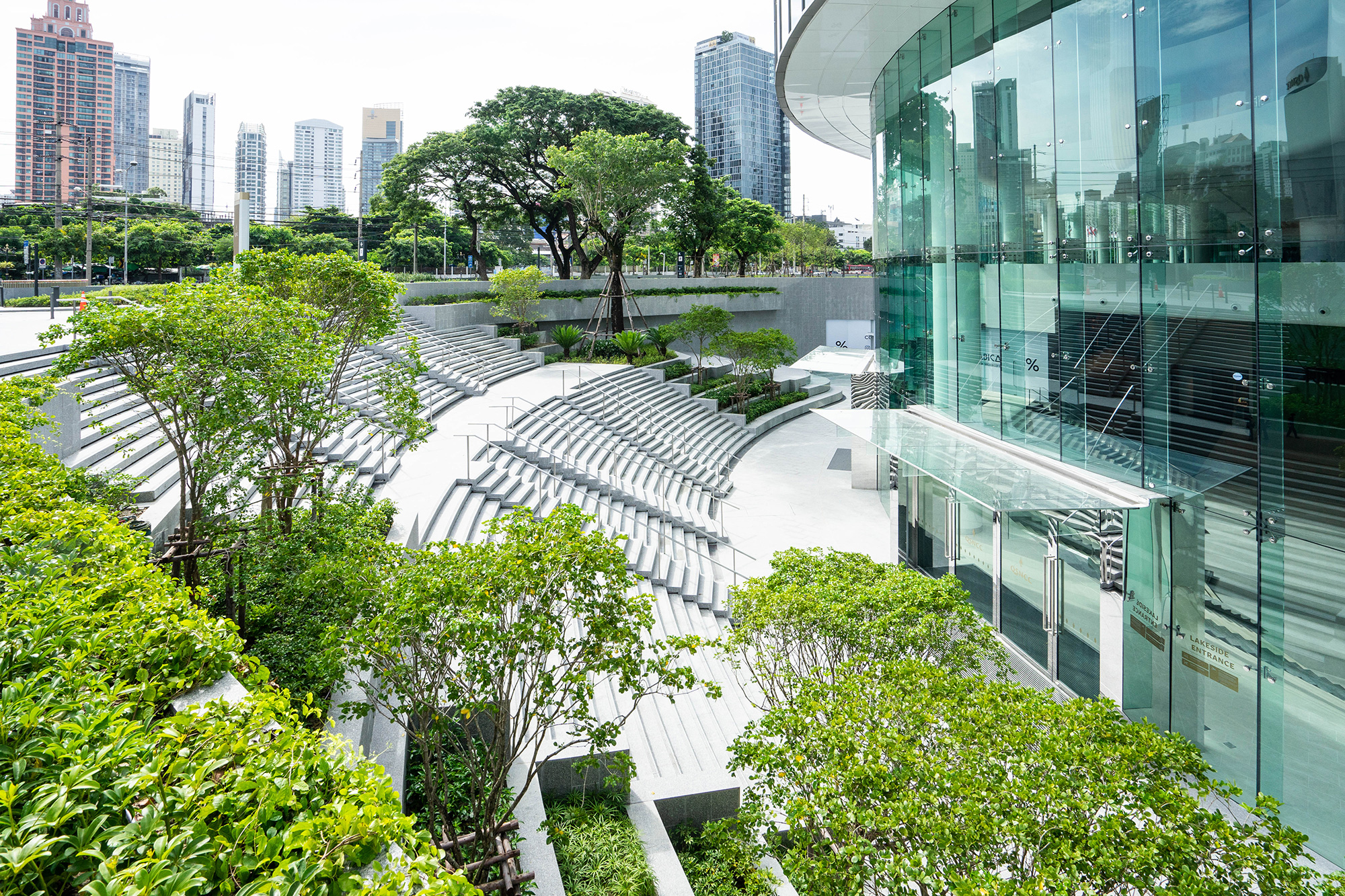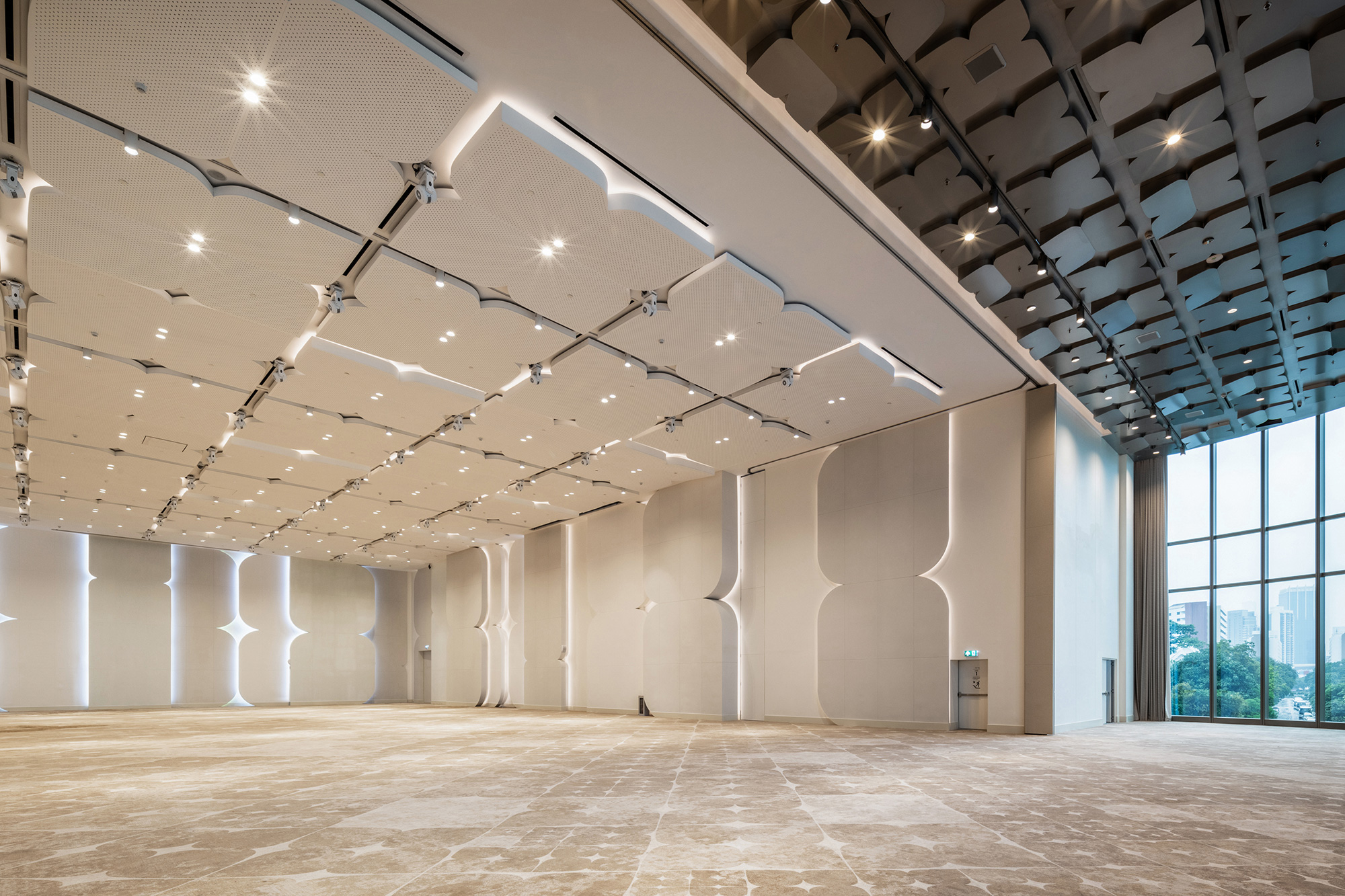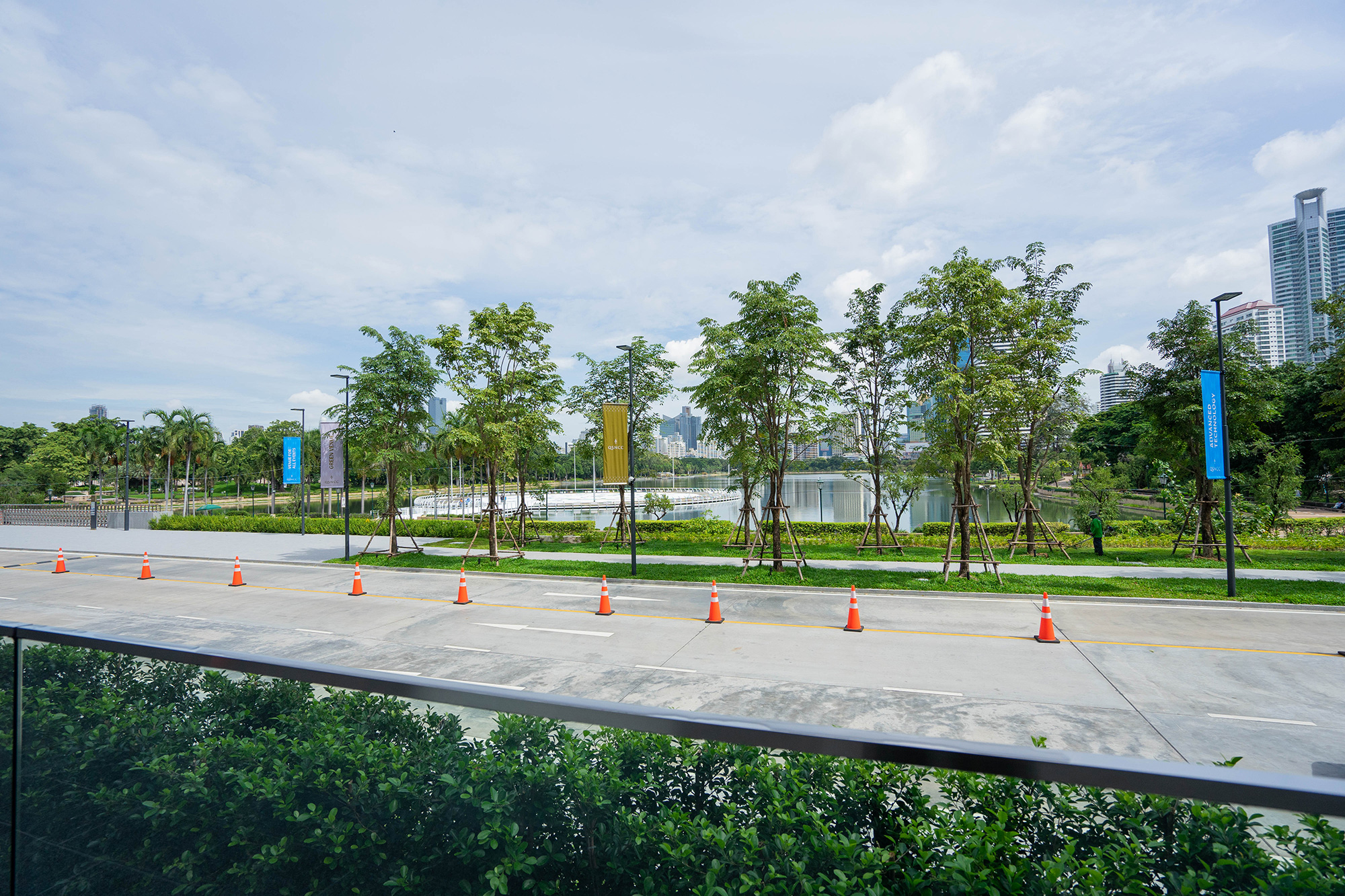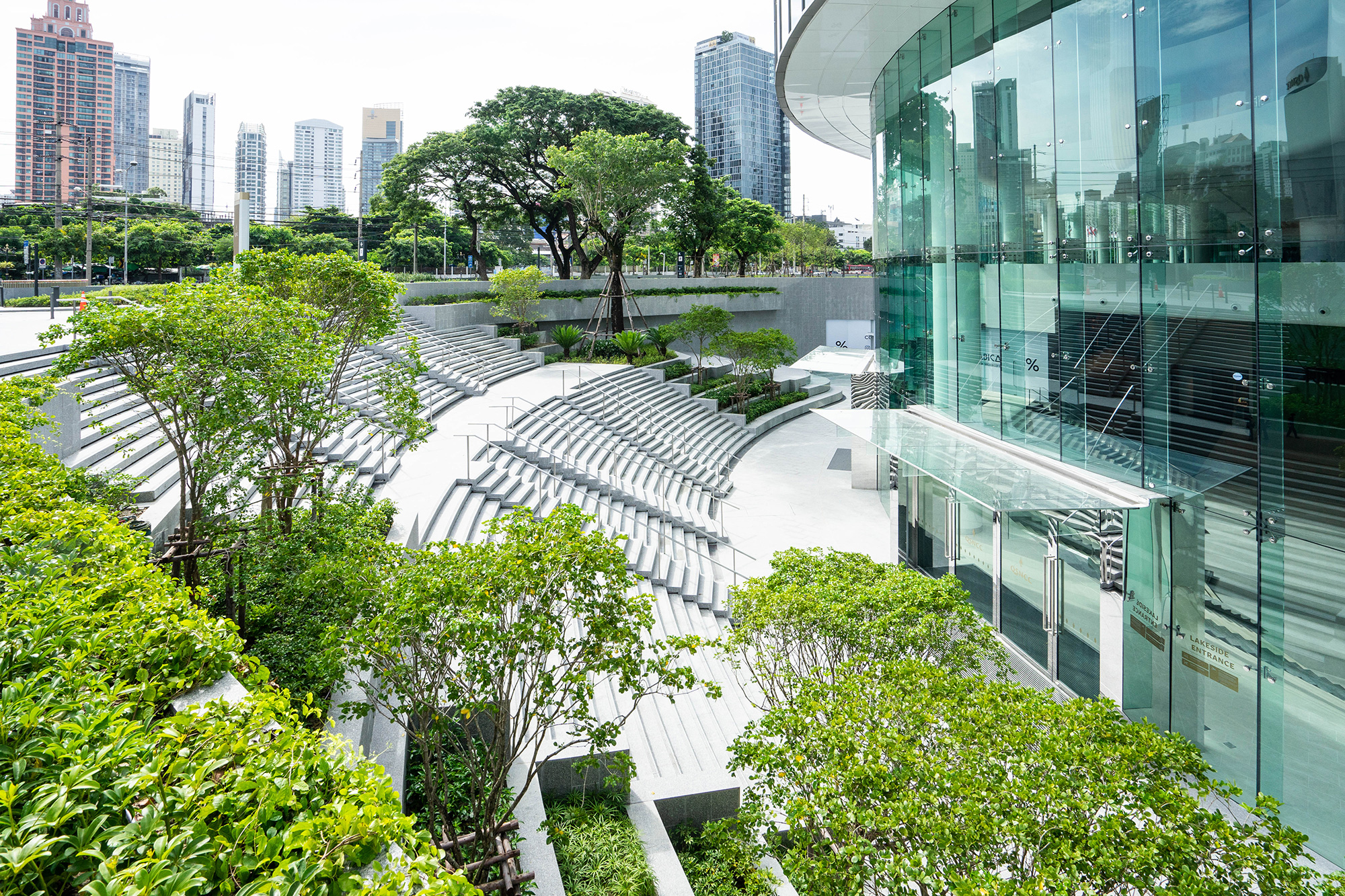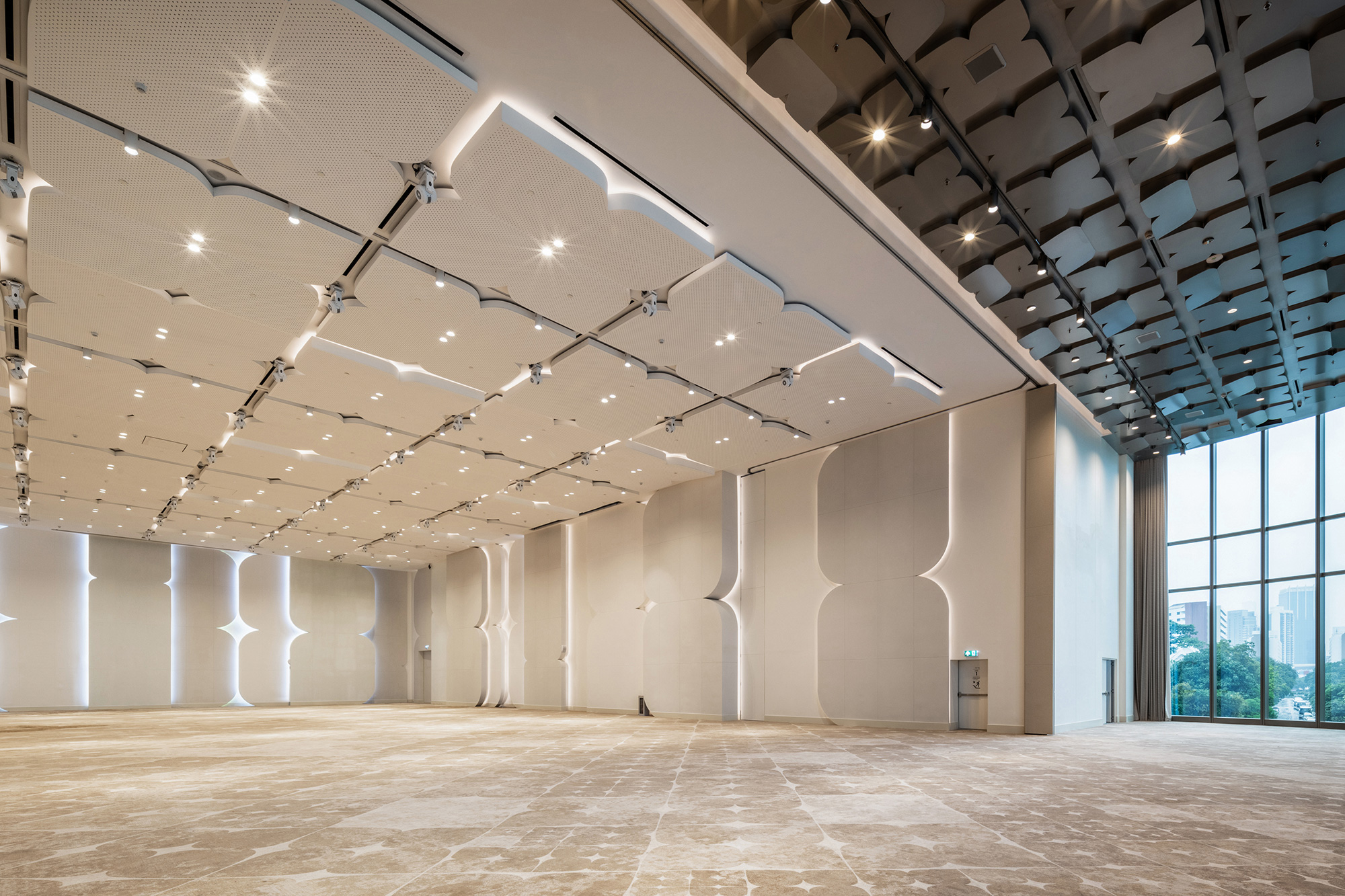 Thai cultural characteristics are reflected and Thai public art and history are represented in the interior design and the decor

Visual connection with Benjakitti Park is achieved through landscaping

Open-air amphitheater creates quality public gathering space
Certificates
We push beyond our limits to make every event the best it can be. These prestigious industry honors and certifications exemplify what it means to be "The Ultimate Inspiring World Class Event Platform for All."
Best Sustainability Initiative (Convention Centre)
August 2023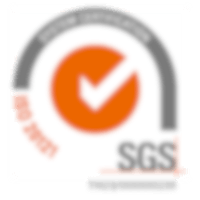 ISO 20121: 2012 Event Sustainability Management System
March 2023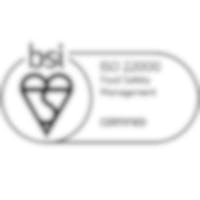 ISO 22000: 2018 Food Safety Management System, CODEX HACCP, and GHPs
November 2022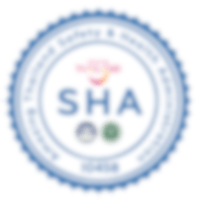 Amazing Thailand Safety and Health Administration (SHA)
July 2022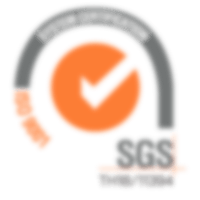 ISO 9001: 2015 QUALITY MANAGEMENT SYSTEM
October 2018
Best Sustainability Initiative (Convention Centre)
The Queen Sirikit National Convention Center (QSNCC) won M&C Asia Stella Awards 2023 for convention center with Best Sustainability Initiative. With clear sustainable practices, sustainability initiatives of QSNCC are sustainable architecture, consisting of reduced use of electricity, accessibility via multiple modes of transport and connecting with green area, eco-friendly disposal of waste, local sourcing, and sustainable meeting package. The award will drive QSNCC further towards the betterment of sustainability, while elevating the international standards of the MICE industry in Thailand.
Partnership
QSNCC has partnered with various exceptional organizations, bringing our venue up to global standards and elevating customer satisfaction to new heights.